Judge Dredd and 2000AD games are coming - "there may be announcements in the next few months"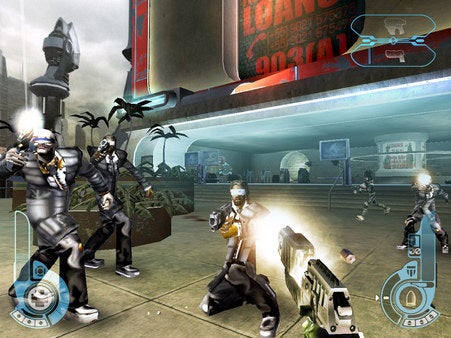 Sniper Elite developer Rebellion also owns the rights to 2000AD comics, the home of Judge Dredd, Strontium Dog, Sláine, Nemesis, Rogue Trooper, and more.
Despite that, the only 2000AD games we've seen from the studio so far are Rogue Trooper, its recent remaster, and Judge Dredd vs Death, an FPS released in 2003. Rebellion has just been busy with the rest of its video game portfolio - Zombie Army, Sniper Elite, and the upcoming Strange Brigade.
Back in 2017, Rebellion announced plans to license out 2000AD characters and worlds, so at least other developers could have a go at creating that one city block Judge Dredd immersive sim you've always wanted (just me?).
Of course, these licensing deals were under the caveat that Rebellion would give the greenlight only to projects worthy of the name. Well, we have some good news - things have been happening behind the scenes and we are as close to a 2000AD game announcement as we've ever been.
"We've talked to and we have agreements with a number of different people," Rebellion CEO Jason Kingsley told me during E3. "We haven't announced anything yet because it's too early for some of them, but there may be announcements coming in the next few months. That's very exciting, we have some really cool stuff being worked on."
What games are you hoping to see from the 2000AD comic universe?
Flights and accommodation to E3 for the author were financed by Rebellion