Iwata claims over 200 million "play with" Wii and DS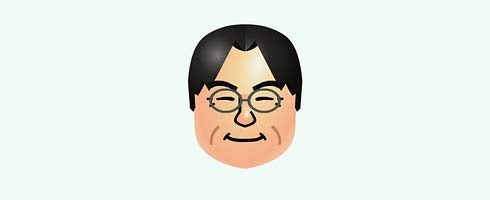 Nintendo president Satoru Iwata claimed in an investor Q&A on last year's figures posted yesterday, that more that 200 million people now regularly use DS and Wii.
"Among the 295.6 million active users, 209.5 million people are playing with our products," he said, the 'active users' figure a culmination of gaming populations in the US, Japan and the six major European countries.
"To tell you the truth, we at Nintendo had set 200 million as an internal milestone, and we already surpassed it this spring."
Iwata explained that there are two types of Nintendo hardware owner - those that regularly use the machines, and those that do not.
"In the Japanese market there are more than 80 percent of active users who regularly use them, which is the highest worldwide, though there is also a fair amount of game players who play only on game systems other than Nintendo's," he said.
"That rate is especially high in the US, as 50 million out of 143.7 million are potential customers for Nintendo. We are making an effort to have them purchase our Wii and DS."
Nintendo's last-quarter financials showed a 40.1 percent drop in overall sales and a 60.6 percent drop in profits for the three months ending June 30.