Interplay boss: Fallout Online launch in 2012, beta date re-confirmed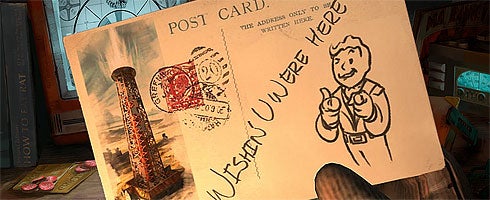 Interplay MMO Fallout Online will launch in the second half of 2012, the publisher has told Edge.
Interplay president Eric Caen re-confirmed that the game will get a beta in the same year.
"I can't say too much. What I can say is that everyone who is registered is getting a newsletter every five or six weeks," he said.
"The content is not a typical newsletter with a lot of technical information; it's letters from NPCs about what they're experiencing. We're giving a lot of hints about the future of the game. We have a beta scheduled for 2012, with the commercial launch in the second half of 2012.
"We have 90 people working on it. Even in January 2009, you were already able to move across the world."
Interplay is currently involved in a legal tussle over the right to publish a Fallout MMO with Bethesda. It was reported from the same Edge interview this morning that Bethesda refused to pay $50 million for the MMO rights when offered.
Thanks, EG.