Injustice 2 beta updated with Blue Beetle and resets progress, more invites rolling out now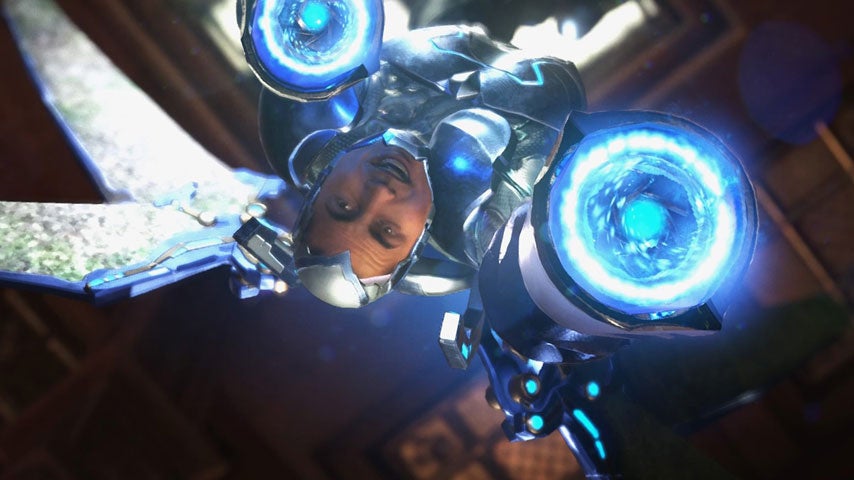 Injustice 2? More like In 'vite-me-to-join-the-beta-already-and-we'll-have-a-quiet-evening-with just us two.
Injustice 2 beta testers can get their crackly little claws on a new character, as Blue Beetle joins the fun.
EventHubs reports Blue Beetle has not replaced any of the existing Injustice 2 beta characters - Atrocitus, Batman, Supergirl and Superman - and has some screenshots showing his statistics and loadout.
If you're playing the Injustice beta regularly you could hardly fail to notice this update, which came in at a hefty 2.75 GB and reset progress across the board. Well, that's what betas are all about, innit.
If you're not playing the Injustice 2 beta, good news: Netherrealm is rolling out a fresh wave of invites. Keep checking your inbox and spam filters.
3rd wave of Injustice 2 beta codes gonna start soon....pic.twitter.com/nplF6zyA0j

— Ed Boon (@noobde) February 2, 2017
Injustice 2 releases in May for PS4 and Xbox One. The beta naturally only provides a tiny glimpse of what will be available in the full game, although with any luck Netherrealm will keep adding content as the test rolls on.
The first Injustice went over pretty well, so we have high hopes for the sequel. Who doesn't like to watch DC characters beat the snot out of Superman?