id will not be creating a new game for Bethesda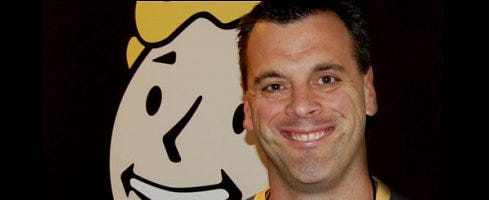 Bethesda bossman Pete Hines has said that id will not be creating a new IP for the firm any time soon, as it has its own projects in the fryer for the moment.
The fact that id has hired a third team has more to do with current titles in development and nothing to do with creating something for Bethesda.
"id has plenty of their own IP to keep themselves busy," said Hines told GI.biz. "It was their desire to build to three teams and bring the development of their IP in-house. So we'll help them build up to the three full teams a little faster, now that they have additional resources, and they'll work on Rage and Doom 4 and whatever else it is they'd like to do.
"But with Quake, Doom, Wolfenstein, and Rage, they already have more IP than they have teams to work on them. So right now creating new IP or having them work on our Bethesda IP isn't even being considered.
"We do have a strong portfolio with games like Oblivion and Fallout, and the folks at Bethesda Game Studios will continue to work on those, but these games aren't the same kinds of games that id makes. So there's room for them all."
More through the link.