How to beat this week's GTA Online Time Trial - End to End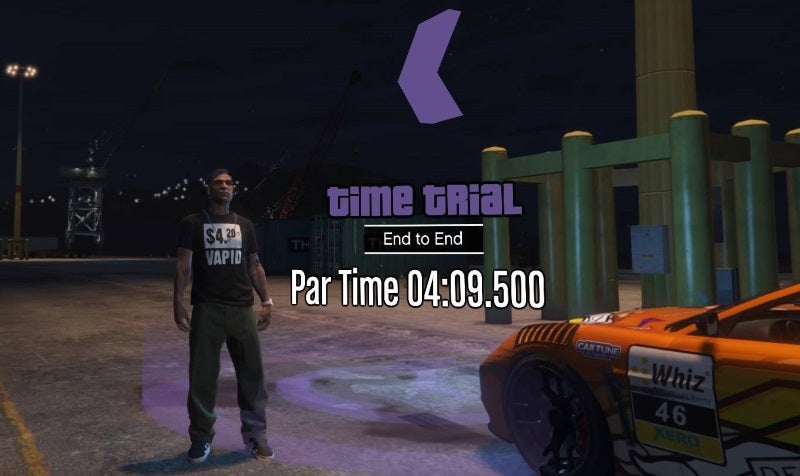 Be the envy of all your friends by nailing this race under par.

GTA Online's weekly Time Trials continue - this week it's an absolutely epic drive from one end of the map to another.
Beat the par time and you'll score over $50,000, which you're free to spend on all your usual ill-gotten gains.
The race starts near Simeon's chop shop at the Port Terminal, to wind all the way up the Los Santos Freeway, Senora Freeway, around the top of the Braddock Pass (or cut through the tunnel) to end at Paleto Bay.
It's a pretty straight forward ride that you'll have to do under the par of 04:09:5. If you're riding the Bati or other superbike you should hit that easily. Remember to attempt it during the day to make it a little bit easier.
Watch the video above to see the GTASeries crew nail it with time to spare.