Here's the Final Fantasy 7 licensed Monopoly nobody ever asked for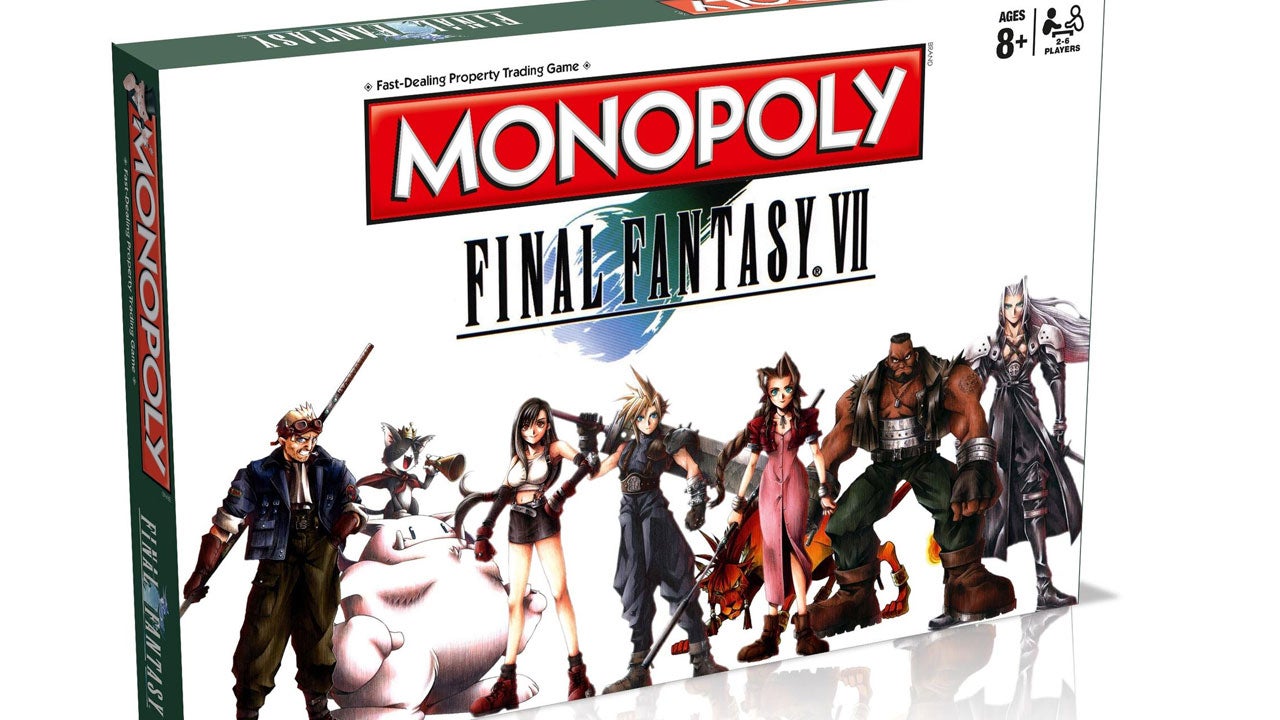 What's the best way to celebrate one of your most cherished gaming memories? Slap it on a deliberately broken board game, of course.
Final Fantasy 7 has been licensed as a Monopoly skin, due for release on April 11, 2017.
The new version of the classic board game features "characters, locations and lore" from Final Fantasy 7. Cloud, Sephiroth and Aaerith have been confirmed so far.
Following on from Fallout, Halo and Assassin's Creed-themed releases, the Final Fantasy 7 Monopoly set goes for £35/€52/$50 and comes to us courtesy of video game merchandise company Merchoid.
You can "pre-order first" from its web store. The cover art is subject to change, and images of the board and pieces are promised soon.
"Whether your plans are to buy housing for the people or build a Mako reactor plant, you'll soon discover the real nature of Sephiroth's evil is the extortionate amount of rent he charges," Merchoid said in a press release. Gosh.