Here's the female Team Fortress 2 character concepts that never made it into the game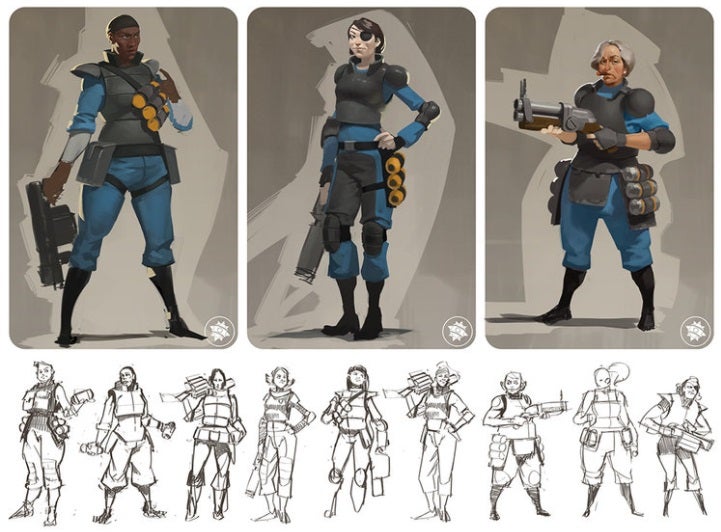 A former Valve artists has shared some fantastic art for potential female Team Fortress 2 characters.

The characters themselves didn't make it into the game, as the project was part of an internal pitch at Valve, but they do show some cool concepts and ideas.
"I was responsible for story, character development and visual design," says Drew Wolf on his website.
"With the exception of their class function, It was important that each design presented an entirely new character."
"I wanted these characters to live on their own and add dimension to the current roster of in-game characters,"said Drew. "The goal of the project was to dive deep into possibilities and facilitate creative discussion."
The characters certainly look the part. What could have been, huh?