Harry Potter and the Deathly Hallows announced as two-parter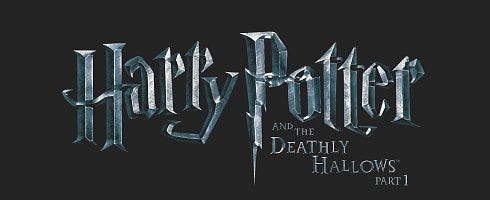 EA Play and Warner Bros. announced today that two Harry Potter and the Deathly Hallows videogames are in development to coincide with the film finales.
To be released in two parts - just like the movies - Hallows Part 1 will be released this autumn on all major platforms.
Part 1 takes place outside of Hogwarts as the kids try to stop Voldemort and his minions by destroying the Big V's Horcruxes. The devs also threw in creatures from the previous films to add to the action and sense of urgency, apparently.
"The final Harry Potter adventure has given us the opportunity to make a darker and more action-oriented game than we have before," says Jonathan Bunney, VP of production at EA Bright Light.
"We believe we are creating a Harry Potter game that the HD console gaming generation will appreciate and enjoy. We have built new technology specifically to allow us to prove that magic is a truly potent force and, in this game, players will need to use all their skills if they want to survive."
Currently in development with EA Bright Light Studio using an all new engine, Harry Potter and the Deathly Hallows – Part 1 and Harry Potter and the Deathly Hallows – Part 2 are slated for DS, PC, PS3, Wii, Xbox 360 and mobile.
Check out the shots of it below and the video for it over on YouTube.
Looks like you better be damn good at aiming at Death Eaters with your wand while flying around on a mechanical broom.