Halo: Reach cross-play detailed, early PC specs revealed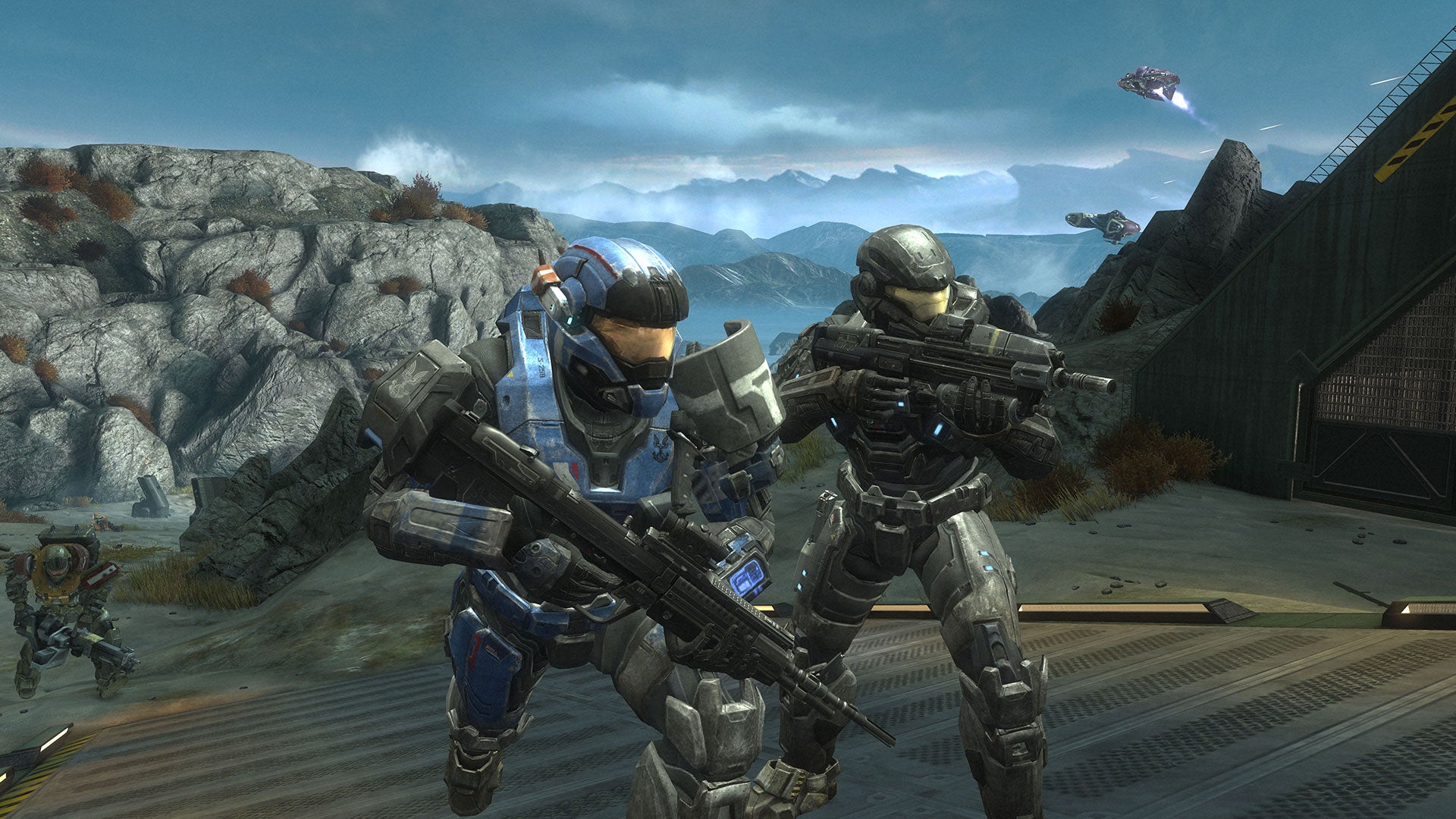 As we head into another round of Halo: Reach testing on PC, Microsoft has revealed a few key details.
Halo: Reach's November PC "flighting" - essentially beta tests, kick off today until November 5. Throughout this phase, developer 343 will be testing campaign, Firefight co-op, and several multiplayer playlists.
It looks like development is coming along nicely, because 343 has explained how cross-play is going to work between the different platforms. First, PC and Xbox One cross-play won't be supported, but may be added post-launch.
Steam to Windows Store is fair game, as the game relies on Xbox Live for user data and servers. This means all multiplayer progress is shared, but single-player is where things get tricky. Your online account will track mission clearance, but not checkpoints within the different missions, since those are saved differently on each platform.
Other online-reliant items like medals, stats, account-wide progression will transfer freely between all platforms. It can be a bit confusing to keep track of it all, so 343 created a handy chart (below) that you can come back to anytime.
Finally, 343 also revealed an early set of PC specs for the different framerate and resolution targets. The specs in the image below aren't final, as more integrated GPUs will be added, but it should give you a good idea of what to expect on your hardware.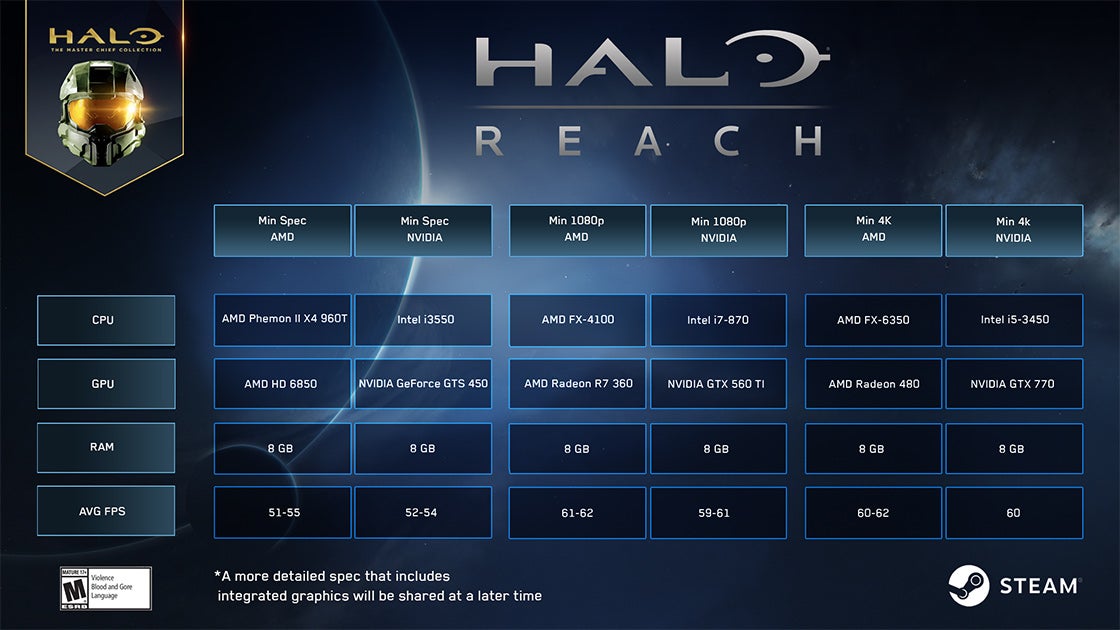 For a full schedule of the test, hit up the official blog.