Guinness: Top 50 game series voted by readers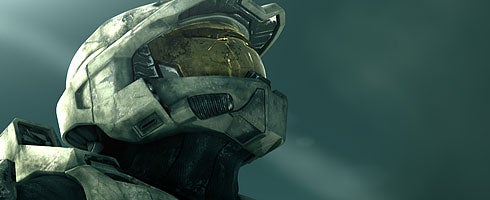 Guinness World Records has announced the all-time Top 50 Videogame Series as voted on by readers, and it looks like Halo, Call of Duty, and Zelda are the series over 13K of you loved the most.
The list is currently featured in the Guinness World Records 2010 Gamer's Edition, which in turn lists all titles created for each of the series.
"We decided to take a different approach with this list than we did in the previous edition," said Guinness gaming editor Gaz Deaves.
"Instead of asking developers, industry insiders and journalists to rank their favorite titles, we approached a different kind of expert: the players themselves.
"We are confident that this 'top 50' more accurately reflects the tastes of the average gamer and not just the critics."
Here's the list in its entirety:
Halo
Call of Duty
The Legend of Zelda
Guitar Hero
Metal Gear
Super Mario Bros.
World of Warcraft
Gears of War
Super Smash Bros.
Grand Theft Auto
Pokémon
Resident Evil
Fallout
Half-Life
Sonic the Hedgehog
Counter-Strike
Runescape
FIFA
Kingdom Hearts
Final Fantasy
Pac-Man
Madden NFL
The Sims
Tomb Raider
WWE Smackdown Vs. RAW
Rock Band
LittleBigPlanet
Saints Row
The Elder Scrolls
God of War
GoldenEye 007
Bioshock
KillZone
Skate
Left 4 Dead
Need for Speed
Chrono Trigger
Gran Turismo
StarCraft
Ratchet & Clank
Pong
Tom Clancy's
Star Wars: Battlefront
Battlefield
Diablo
Lego Batman
Mario Kart
Burnout
Crash Bandicoot
Pro Evolution Soccer
In creating the list, the Guinness World Records Gamer's Edition website hosted a poll between January and August 2009.
The book is available now for $14.95.
Via PR.