GTA Online: Red Dead Redemption 2 pre-orders net players GTA$1,000,000 this week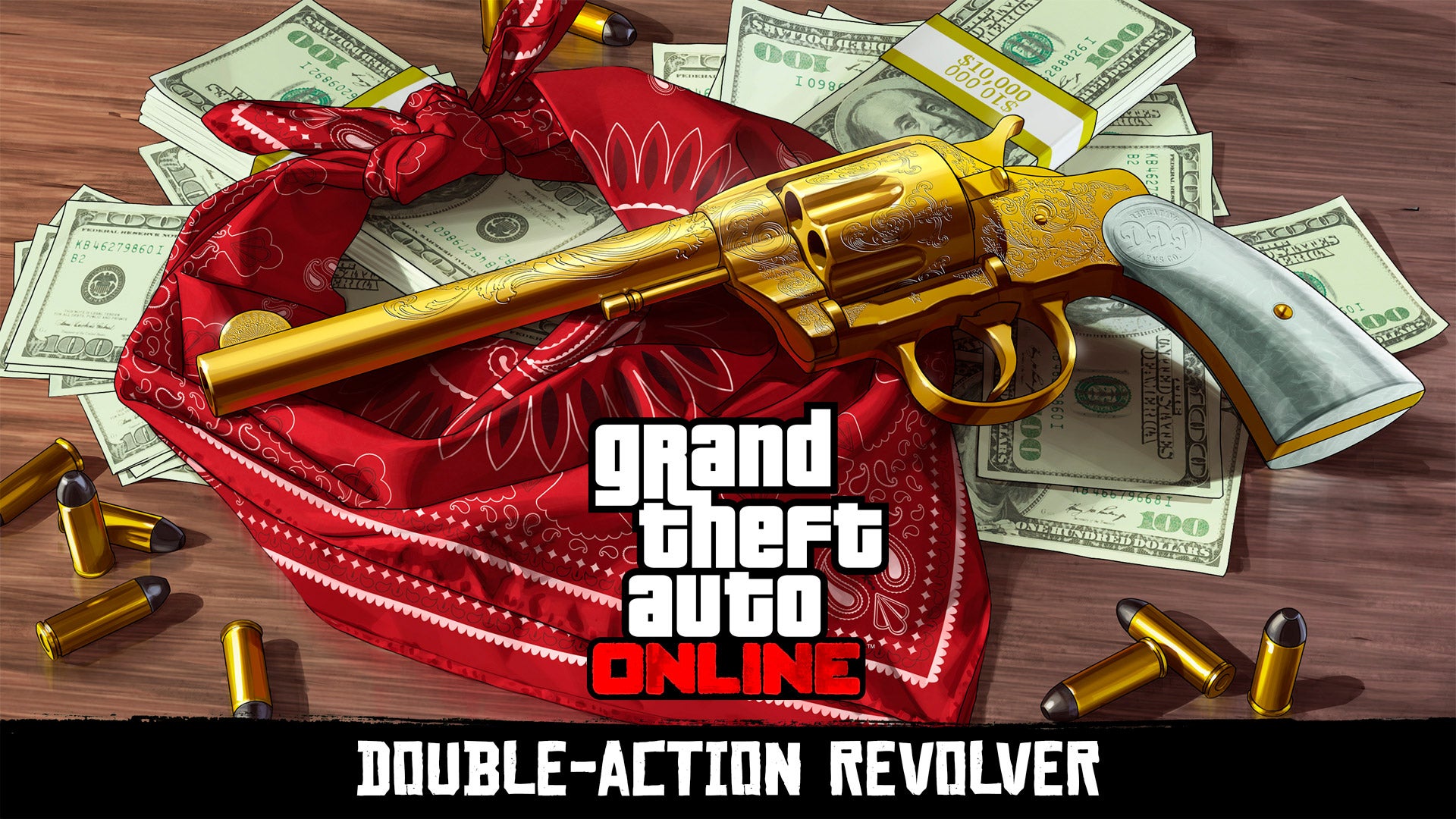 GTA Online's weekly update is live, and it has a bonus for folks who pre-ordered Red Dead Redemption 2.
GTA Online players who pre-order Red Dead Redemption 2 digitally from the PlayStation or Microsoft Store by October 15 will be handed extra cash.
All they have to do is log into GTA Online this week a nab their bonus GTA$1,000,000. Those who have already pre-ordered digital editions of Red Dead Redemption 2 are also eligible to unlock the cash by logging into the game by October 15.
The cash will be deposited into the player's Maze Bank account starting October 16 and will arrive no later than October 22.
Also, the Read Dead Redemption 2 Stone Hatchet and Double-Action Revolver challenges are dishing double this week. Those who already played them will receive a bonus GTA$250,000 any time this week. Those who have not can uncover the weapons and earn GTA$250,000 upon completion plus a bonus GTA$250,000 next week.
The Stone Hatchet comes with the Rampage ability that reduces damage to the player and speeds up health regeneration. Players can keep the Rampage ability going by chaining kills.
Players who find the Double-Action Revolver will need to Complete the Headshot Challenge in Freemodein order to win the initial GTA$250,000 bonus.
Elsewhere in this week's GTA Online update, new inventory has coming in at Southern San Andreas Super Autos. Players can pick up the Karin Futo, Bollokan Prairie and the Imponte Ruiner.
Each have brand new liveries available, but so do the Maibatsu Penumbra, Declasse Mamba, and the Invetero Coquette Classic.
Players who log in this week through October 15 will earn GTA$300,000 bonus cash and instantly unlock the Green Wireframe Bodysuit.
If all of that weren't enough, Rockstar Games is handing out double RP and GTA$ this week in four remixed Adversary Modes.
All of the following modes will earn players double now through October 15. This includes the Sumo remix which went live last week.
Hunting Pack (Remix)
Trading Places (Remix)
Running Back (Remix)
Sumo (Remix)
Nightclub owners will also benefit from a 2X Boost on Nightclub Income. Just be sure to "clean out your wall safe to keep the cash flowing."
Discounts this week include up to 30% off slick rides such as the Dinka Jester Classic, Vapid Dominator GTX, and the Ocelot Swinger.
All discounts for the week are posted below.