GTA Online lowrider missions pay double through April 17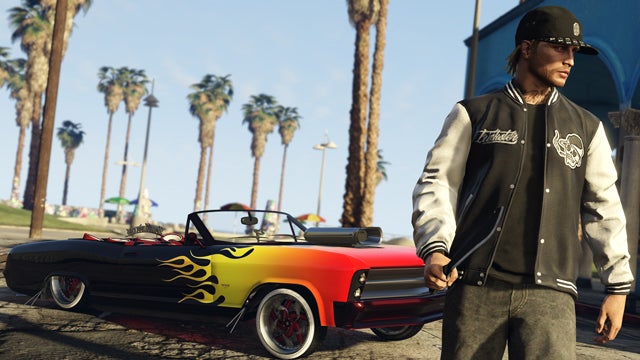 Start up your lowrider and meet up with Lamar Davis for double payouts this week in GTA Online.
GTA Online is offering double rewards on all eight Lowrider Missions this week through April 17.
Highlighted races include In and Out, Inch by Inch, and Keep the Pace.
If all your friends have a lowrider, and you don't, head over to Benny's Original Motor Works. You'll find sweet discounts on upgrades, hydraulics, engine blocks, dials, and more modifications. Deals are also available for high-end vehicles.
https://media.rockstargames.com/rockstargames-newsite/gifs//3bac939.mp4
And don't forget about Premium Races. Today through April 15 The Commute will be locked to Sports, and April 16-17 Criminal Records kicks off locked to Supers.
Everyone who logs in this will be handed a free, Fake Vapid Tee.
Need more information on how to customize your Lowrider in GTA Online? Hit up that link. The how-to is a few years old, but still relevant to the current game.