GTA Online Heists: leaked art details new gear, weapons and vehicles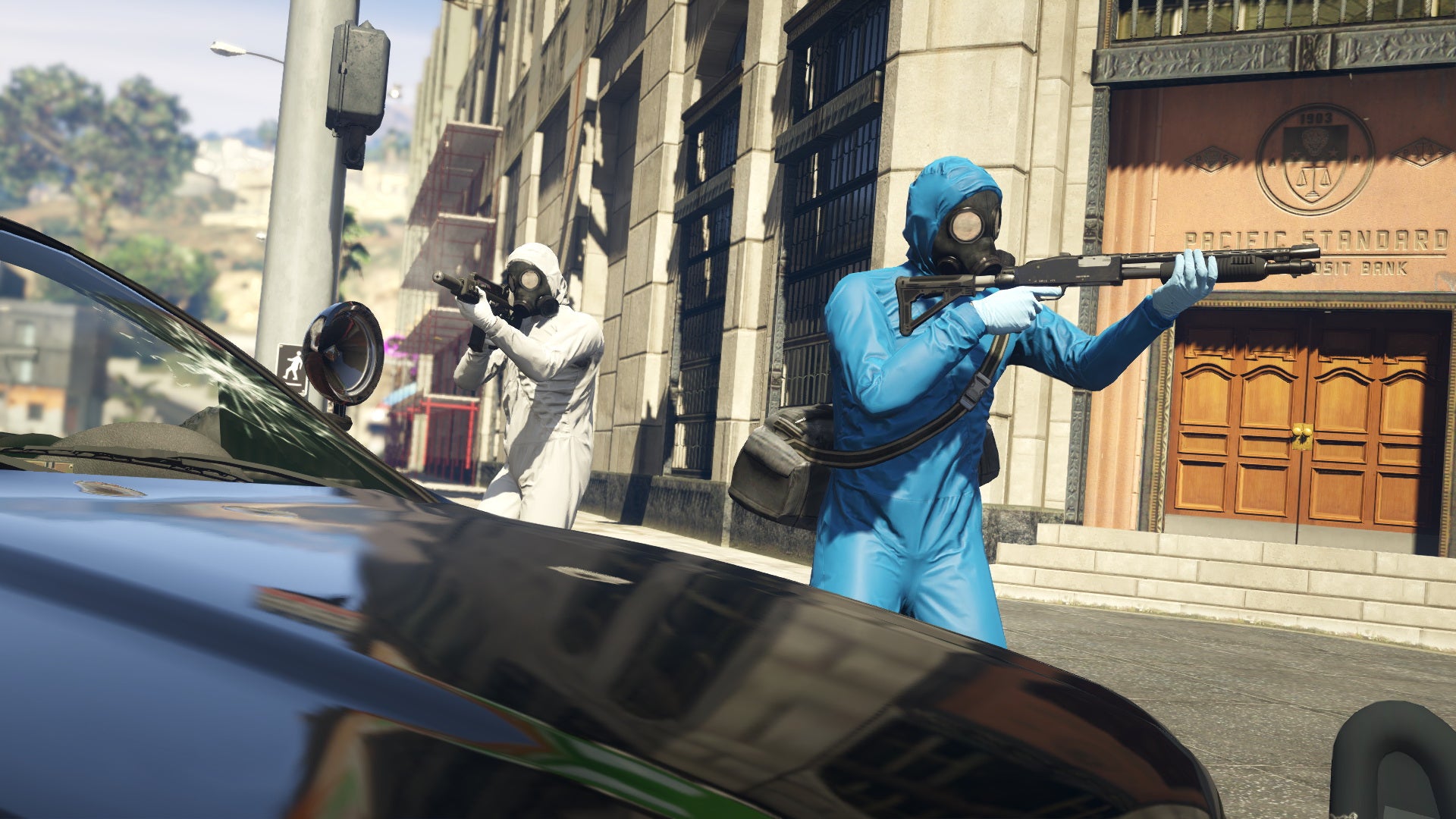 A set of artwork for GTA Online's highly-anticipated Heists DLC reveals the new gear, vehicles and weapons players will use in the game.

Gear sets show off the night visions goggles and flare gun already seen in an earlier trailer, as well as other details including a suppressor for the shotgun, thermite explosives and masks that players will need to acquire to complete a Heist.
The art was leaked by Funmw4 on Twitter, with other members of the GTA Online community helping to verify the art, which has been used in Rockstar videos.
The Heist pics which @funmw4 leaked earlier are planning board pictures. They're in the Heists trailer. pic.twitter.com/uxp3jFE7vU

— Lewis (@iLewisGTA) February 20, 2015
There's actually another set of images in the trailer. @funmw4 pic.twitter.com/Q8oWti6k7R

— Lewis (@iLewisGTA) February 20, 2015
GTA Online's Heists are expected before the release of GTA 5 on PC on March 24, although Rockstar has offered no other details.
Interestingly, the leak suggests that owners of GTA Online on Xbox 360 and PS3 may be getting an extra sixth Heists mission.
There's 5 heist finales for PS4/Xbox one. But 6 for PS3/Xbox 360 Extra heist for LG ? pic.twitter.com/ZHB0Cp7uom

— Funmw2 (@funmw4) February 20, 2015
Check out the gear, vehicles and original trailer below.
The new helicopter pic.twitter.com/HDXZG8jxUZ

— Funmw2 (@funmw4) February 20, 2015
The new bike/bikes? pic.twitter.com/GbwGPm4qVq

— Funmw2 (@funmw4) February 20, 2015
The new velum ? pic.twitter.com/6ZcgeYim6D

— Funmw2 (@funmw4) February 20, 2015
The new karin kuruma. pic.twitter.com/GuQBOXDPI3

— Funmw2 (@funmw4) February 20, 2015
The new karin technical. Recently R* updated ROS with heist_panning files..etc pic.twitter.com/pzy3SqCoPM

— Funmw2 (@funmw4) February 20, 2015
Now lets move to team gear. First pic of team gear. pic.twitter.com/CMECxnL1Tl

— Funmw2 (@funmw4) February 20, 2015
Second team gear pic.twitter.com/RlF5th1ICv

— Funmw2 (@funmw4) February 20, 2015
Third team gear pic.twitter.com/kMQYovXEjE

— Funmw2 (@funmw4) February 20, 2015
Fourth team gear pic.twitter.com/WQgjgxEJ6t

— Funmw2 (@funmw4) February 20, 2015
Fifth team gear pic.twitter.com/vb51spHYPw

— Funmw2 (@funmw4) February 20, 2015