GTA Online: Be My Valentine update is live - and the Gusenberg Sweeper is back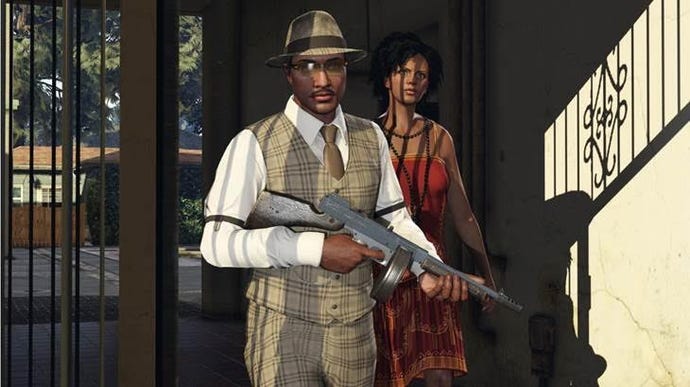 Coveted Tommy Gun returns after two year absence.

GTA Online's Be My Valentine update is live on PS4, Xbox One and PC.
The update includes the Albany Roosevelt Valor limousine costing $982,000 dollars and a load of new clothing.
Most importantly of all, the Gusenberg Sweeper has returned - a Tommy Gun-style machine gun that was only available for a month back in 2014. It costs around $15,000.
Expect a new adversary mode - Til Death Us Do Part - to go live on Friday Feb 12..