GTA grandaddy and former Rockstar president founds new studio and VR firm, trademarks "Time for a New World"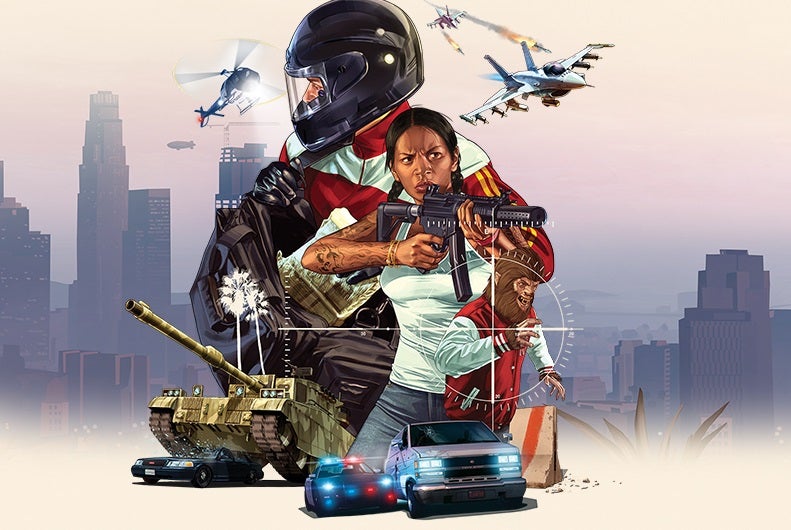 What do you do when you can't make GTA any more? We're about find out.
Grand Theft Auto series producer and former Rockstar North president Leslie Benzies, last seen suing Take Two over his unwilling departure from Rockstar, is back in the headlines.
The Scotsman reports Benzies has incorporated five new companies, including Royal Circus Games Limited, Starship Group and Everywhere Game Limited.
Royal Circus Games Limited is the one that holds most interest to those of us keen to see what's next from one of the minds that gave us GTA. According to its application to the Intellectual Property Office (IPO), this company's purpose is to develop video games for consoles, PCs and mobile devices. Nice.
In fact, the company has already filed a trademark for a game title - "Time for a New World" - along with the hashtag #TFANW.
Apart from perhaps being a subtle jibe at Rockstar, the title doesn't mean anything to us just yet - but it's fun to speculate. Given how transformative and influential Benzies' GTA 3 was, both on the franchise and the whole games industry, his ambition to create yet more new worlds is pretty exciting.
It's possible whatever Benzies is up to relates to VR, as one of his other new companies, VR-Chitect Limited, will produce virtual reality hardware and software. Again, imagine what sort of major shift a Benzies-led team might introduce in this area. What shape could the "Grand Theft Auto of VR" take?
Benzies joined the Grand Theft Auto team in 1999, just one year after Take Two's acquisition of DMA design and the founding of Rockstar Games. He took over responsibility for GTA starting with GTA 3, and has had a major influence on its evolution ever since. He received a BAFTA Special Award in 2005, and was inducted into the AIAS Hall of Fame in 2014.
His achievements and impact have been widely acknowledged and celebrated, especially within the UK, and he's usually listed alongside the two Houser brothers as one of the key forces behind the GTA series.