GTA 5 PC, PS4 and Xbox One first person mode outed - rumour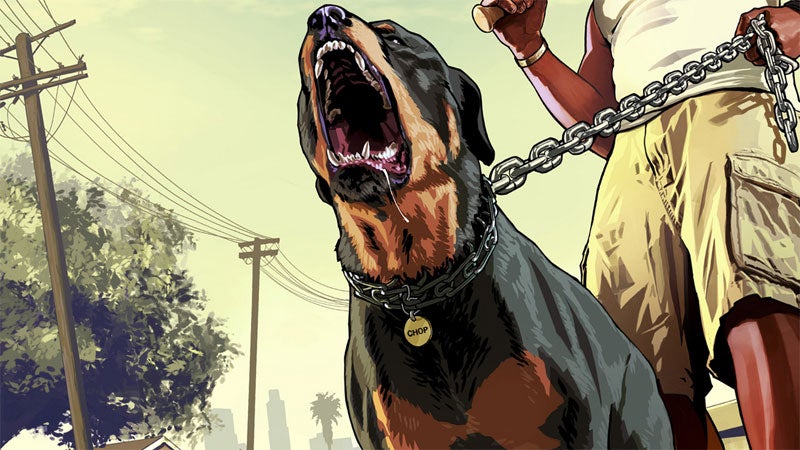 GTA 5 is going to have a first-person mode on PC, PS4 and Xbox One, according to a hastily retracted update to Rockstar's website.
Grand Theft Auto 5 will take advantage of the additional power of PC and next-gen consoles to support additional features.
The features below were allegedly listed in a September 12 update to the Rockstar Games website, which has since been deleted - but was preserved as a Google Cache.
Increased draw distances, finer texture details, denser traffic, and enhanced resolutions all work together to bring new life to the cities, towns, deserts and oceans of Rockstar North's epic reimagining of Southern California.
All new content and gameplay created since the launch of Grand Theft Auto Online, including an extensive array of new Jobs, an arsenal of new weapons, scores of new vehicles, new properties and player customizations will also be available for the PlayStation 4 system, Xbox One and PC with much more to come. In addition, the current community of players will have the ability to transfer their Grand Theft Auto Online characters and progression to their choice of PlayStation 4, Xbox One or PC.
Grand Theft Auto V for PC will also feature a video editor designed for advanced movie-making.
A brand new first person mode for vehicles that shows the interior of the vehicle, including working speedometers, tachometers, dash lights, and more
A brand new first person mode while on foot
A wealth of new easter eggs and random events for Story Mode
New animals roaming Los Santos
Animals in GTA Online?
Players that transfer characters from Xbox 360 or PS3 will receive free new weapons and a free garage in GTA Online.
Newly overhauled character selection screen
It's not impossible to fake a Google Cache page, of course, so do take this with a grain of salt. Even if it is genuine, since the post was pulled, you shouldn't take it as evidence that these features will definitely be included in the port.
The PS4 and Xbox One release date for GTA 5 is November 18. The PC version is coming in January 2015.
Thanks, Reddit.