GTA 4 will return to Steam without multiplayer, leaderboards or GFWL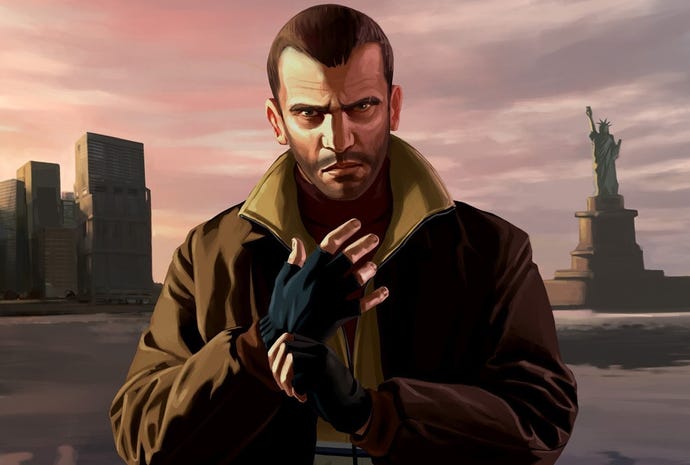 GTA 4 is coming back to Steam next month, though not without a few changes.
Rockstar has posted an update on GTA 4's Steam page to address how/when the game will be back on sale once again. GTA 4 and its DLC, of course, became unavailable for purchase on Valve's store earlier this year.
The developer is now ready to bring the game back to Steam, and has revealed what's going to be changing. First, the main game and the Episodes from Liberty City DLC will be rolled into a single version called GTA 4: Complete Edition. This version will replace both across all digital stores on March 19, but the good news is that your existing save files will continue to be compatible.
Rockstar will also be selling the Complete Edition on the Rockstar Games Launcher. This version is missing a few features found in the original, however. Multiplayer and leaderboards have been taken out alongside Games for Windows Live (GFWL). Some radio stations are also getting removed temporarily, those being RamJam FM, Self-Actualization FM, and Vice City FM.
Those who already have GTA 4 or Episodes installed will receive an update in March that turns their install into the Complete Edition. This is a required update whose size will vary depending on the content you own.
Because this is an automatic update, the name of both games will change in everyone's Steam library to GTA 4: Complete Edition, regardless of whether or not you own the DLC. This will not, however, give you access to content you do not own - you'll just need to download everything regardless.
Outside of Steam, players who purchased the game through the Games for Windows Live store will need to link their Social Club accounts so that they can update their copy to GTA 4: Complete Edition.
As a final note, Rockstar warned that you may not be able to install your copy of GTA 4 until this transition is complete.