Gran Turismo 5: Le Mans footage hits internet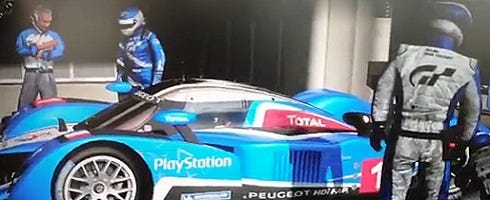 Two new off-screen videos of Gran Turismo have hit the internet, showing what it's like to take part in the games version of the 24 hour Le Mans.
The first video doesn't show much action. In fact, it just seems to be a few of the team members standing around in the pit waiting for something to do.
It all kicks off in the second video, though, with some highly realistic, high-speed action taking place before your very eyes.
It looks awesome; let's just hope we get a date at Sony's presser tomorrow.
Thanks, AGB