Ghost of Tsushima Easter egg nods to other Sony exclusives with origami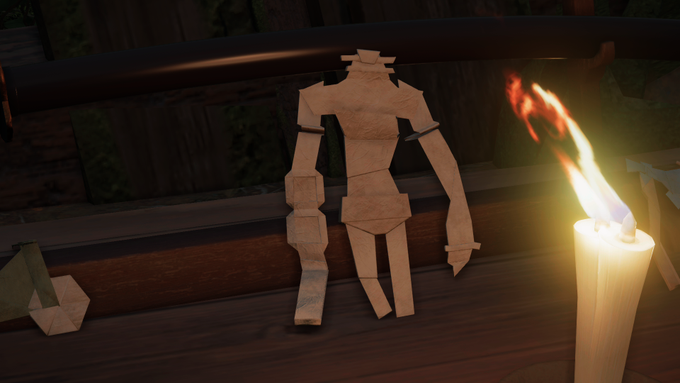 Players recently discovered a Ghost of Tsushima Easter egg that serves as an homage to other PlayStation exclusives, including God of War, The Last of Us, Shadow of the Colossus, and more.

The Ghost of Tsushima Easter egg was originally shared on Twitter after a player discovered a range of origami on a candlelit table in a late-game building - but don't worry about spoilers, as no story details are discussed here. Check out the tweet below.
Origami of Playstation Games found in Ghost of Tsushima.

Shadow of the Colossus, Ratchet & Clank, God of War, Dreams, Last of Us and more pic.twitter.com/z17Wc29Aab

— xGarbett (@xGarbett) July 20, 2020
The games included in the origami arrangement are as follows:
Shadow of the Colossus
Days Gone
Horizon Zero Dawn
Ratchet and Clank
Death Stranding
God of War
Dreams
The Last of Us
Gran Turismo
MLB The Show
Concrete Genie
The logo for PlayStation's London studio is also there. If you're curious, you can check out a full video of the Ghost of Tsushima origami Easter egg below.
If you're a PlayStation fan, there's a good chance your favourite exclusive is in there somewhere. From Kratos' Leviathan Axe to Ellie's guitar, Sucker Punch managed to cover quite a bit of ground in terms of first-party Sony games.
I don't know about you, but I know which one is my favourite. 14 years later and still one of the best ever.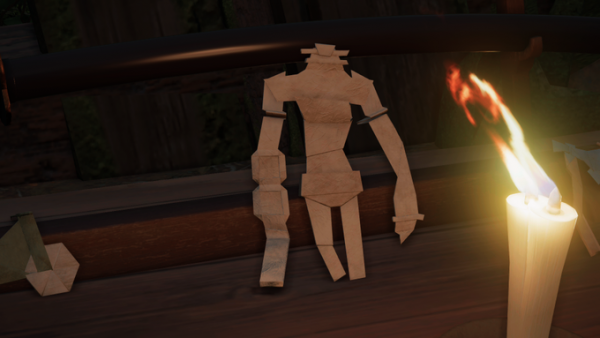 If you haven't played Ghost of Tsushima yet but are considering picking it up, be sure to check out our review. We've also put together a handy Ghost of Tsushima tips guide, as well as a guide to the game's entire map.
If you've already finished Ghost of Tsushima, have a read of our endings discussion. Afterwards, make sure to check out our interview with Sucker Punch - if you've already played through the game, it's worth reflecting on what the devs say - it may even clear up any ambiguities that lingered after finishing it.
Interestingly, before settling on Ghost of Tsushima, Sucker Punch almost decided to make a pirate game.