Over 1 million have signed up for GeForce Now, 1,500 games coming to the service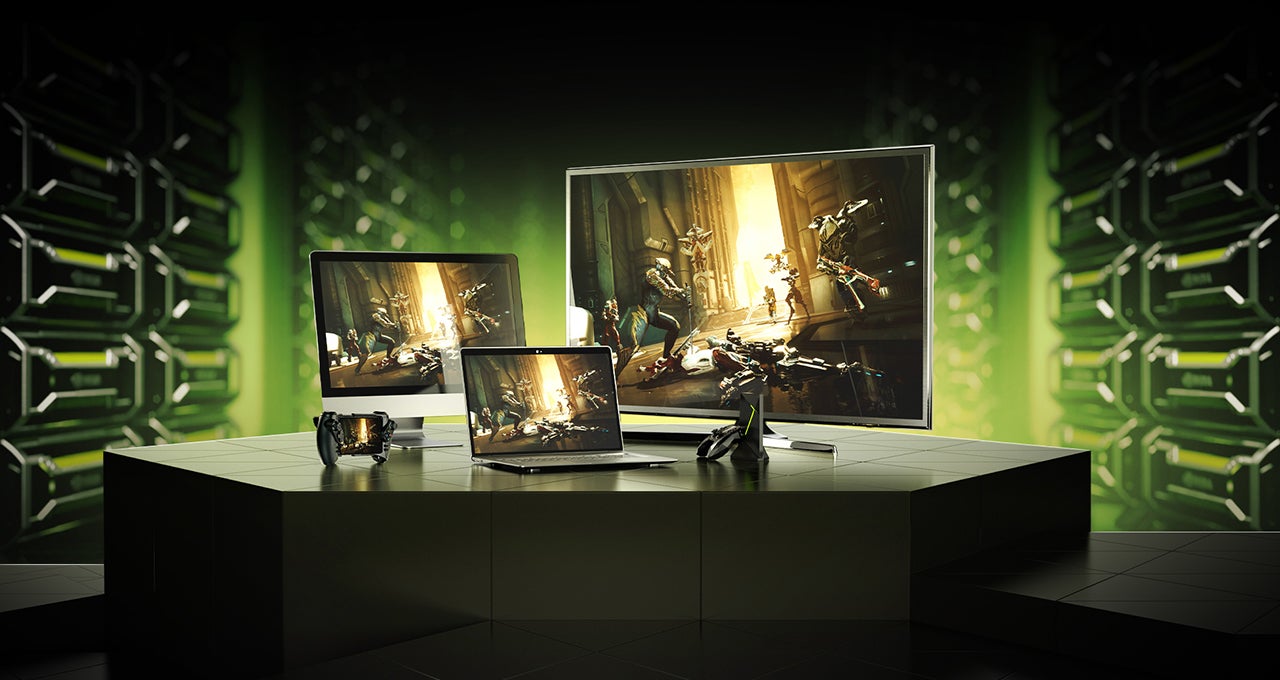 Nvidia has announced over one million have signed up for its Geforce Now streaming platform, and 1,500 games are coming to the service.
Over one million have signed up for the GeForce Now free plan or have upgraded to the Founders membership, which includes a 90-day free trial.
After seeing 300,000 beta testers log over 70 million hours of games during the beta, GeForce Now opened its doors to more players in February.
It launched with two tiers: the free option which allows for 1-hour gaming sessions, and the Founders tier, which comes with extended session length. The Founders Tier came with an introductory price of $4.99 / £4.99 / €5,49 per month for the first year.
As Nvidia approaches the paid service, it said that some publishers may choose to remove games before the trial period ends. Ultimately, the company said it believes many "will bring games back" once the value of the service is realized.
Last month, Activision Blizzard games were pulled as the two companies never signed a formal commercial agreement for the games to be available on the service after the beta concluded.
"As the transition period comes to completion, game removals should be few and far between, with new games added to GeForce Now each week," said Nvidia.
The company said it has 1,500 games in the queue, so users can expect plenty of offerings in the future. One of these titles is Cyberpunk 2077, which will be available on the service on release day.
If you're on the fence about giving the service a try, here's what Alex had to say about his time with it.