Gearbox silent as the grave on Halo 4 talk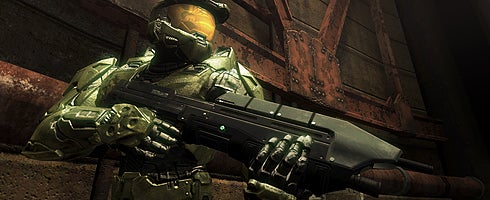 Gearbox's Randy Pitchford kept his lip zipped during an interview with Eurogamer, regarding rumors that the firm is working on Halo 4 for Microsoft.
When asked, he skirted around stating that there are things in development that have yet to be announced.
"Well, I'll tell you, there's a couple of games that Gearbox has announced," he said. "We've announced Borderlands, and we've announced Aliens Colonial Marines with SEGA and Fox, and it's no secret that we have some other things in development.
"[Halo] Haha! We're not going to talk about anything..."
"We can't talk about that," stated the PR person present at the time, who apparently ended the interview on that note.
The full thing can be viewed over on EGTV.