GDC: Games for Windows Live gets cloud saves, anti-piracy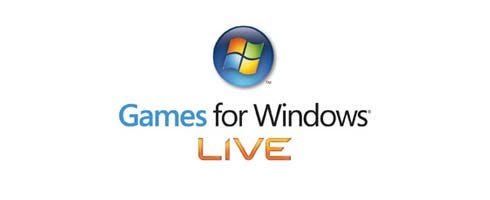 And we're off! Microsoft just announced new features for Games for Windows Live at GDC, including piracy protection and an in-game Marketplace.
The firm said the updated service will also include cloud saves, so you'll be able to access your settings on any computer.
"This update and other features currently in development represent a tipping point in the evolution of Games for Windows – Live as a leading online PC gaming network," said MS exec Ron Pessner.
"In the coming months, we will continue to deliver on our promise to provide gamers and publishers with the industry's best connected gaming experiences through the Live service."
Full press release after the break.
Microsoft today announced at the San Francisco annual Game Developers Conference that new features are coming to the Games for Windows – LIVE online gaming service and community:
Anti-piracy Solution: Zero-day piracy protection and server-side authentication help prevent game piracy before street date, and protect publishers and consumers by requiring authentication for online play
In-game Marketplace: New Marketplace APIs let developers create unique in-game store fronts and experiences surrounding the sale of additional content, providing developers and publishers with new revenue streams, and consumers with a seamless gaming experience
Roaming: PC gamers can now save their personal settings back to their Games for Windows – LIVE account in the cloud, providing access to their settings on any compatible and connected Windows PC
"This update and other features currently in development represent a tipping point in the evolution of Games for Windows – LIVE as a leading online PC gaming network," said Ron Pessner, general manager of Games for Windows – LIVE. "In the coming months, we will continue to deliver on our promise to provide gamers and publishers with the industry's best connected gaming experiences through the LIVE service."
In the last six months, the Games for Windows – LIVE community has seen staggering growth thanks in part to the launch of a more PC-friendly interface last November, and the addition of some of the year's biggest and best Windows games, including #1 best-sellers "Grand Theft Auto IV," "Fallout 3" and "Warhammer 40,000: Dawn of War II."
"As a publisher, no one is more excited to see the continued growth and evolution of Games for Windows – LIVE than Microsoft Game Studios," said Dave Luehmann, general manager of Window games for Microsoft Game Studios. "We have several projects underway which will incorporate the LIVE service, and we're continuing to build new developer relationships here at GDC to bring the best in the industry to Games for Windows – LIVE."