Games with Gold for April 2018 include The Witness and Assassin's Creed Syndicate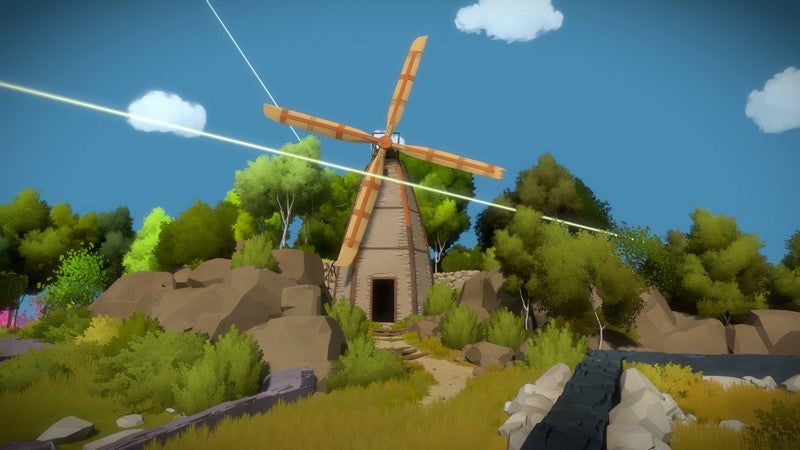 Microsoft have announced their Games with Gold for April 2018, and they're pretty damn good.

First up on Xbox One is mind-bending puzzler The Witness, from Braid creator Jonathan Blow. We liked it so much that we added it to our list of the best Xbox One games, praising its ability to make players feel like like the cleverest person on earth and turn abject frustration into jubilation with constant lightbulb moments.
Xbox One owners also have Assassin's Creed Syndicate to look forward to. Even though it was the last game to come out before the series was put on hiatus for a year, Syndicate was viewed as something of a return to form after the missteps of Assassin's Creed Unity.
Featuring dual-protagonists Jacob and Evie Frye as they wrestle back control of a beautifully realised Victorian London from the Templar order one street at a time, Syndicate is a big ol' game - perfect for any time you might have off over Easter.
Gold members also get access to two Xbox 360 games which are backwards compatible with Xbox One.
The first will be a welcome sight for anyone with children or a particular love of Pixar: Cars 2. While it might be easy to dismiss, under the hood Cars 2 is a serviceable cart racer with all the drifting and outlandish powerups you'd expect from more well known games in the genre.
And rounding off the roster is the highly-rated survival-horror, Dead Space 2 - a great game from the the now-defunct Visceral Games. Dead Space 2 is the middle chapter in Isaac Clarke's battle against the necromorph outbreak, and achieves a great balance between action and the bone-chilling horror that made the series' name.
The Witness will be available between April 1 and April 30, Assassins Creed Syndicate will be available between April 16 and May 15, Cars 2 is up from April 1 to 15, while Dead Space 2 is ready to download between April 16 and April 30.
Last month's marquee game Trials of the Blood Dragon is available until March 31, while Superhot is still up for grabs until April 15.