Funcom talks locations, monsters in The Secret World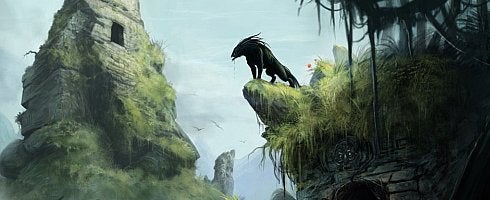 Funcom has been chatting a bit about its upcoming MMO, The Secret World, which will be on-hand for the first time at GDC next week.
Apparently, not only are most of the game's locations based on real ones, but when it comes to enemies, you will be up against not just vampires and zombies - but Big Foot too.
Speaking with IGN, Ragnar Tornquist who is both director and producer of the game, said that it was important for Funcom to not only create a unique and exciting world, but to provide a reason why there's all these creatures from folklore and different myths running about.
"Most of the game takes place in [real-world] locations that while they're not necessarily real places, should feel genuine – places that could exist in the real world, like Kingsmouth, Maine, which is inspired by several New England coastal towns," he said. "Our hub cities are modeled on the real thing, though the specific neighborhoods we've built are, obviously, fictional.
"As for other areas in the game, they're all placed in recognizable locations – like Egypt – and we've done a ton of research – including sending people from the team to take pictures and speak with locals – to ensure that they feel as genuine as possible.
"Of course, at the end of the day it's more important for us to create an interesting and exciting world, and to support the gameplay mechanics and the story, rather than be one hundred percent accurate. We're not a world simulator: we're an action-packed contemporary fantasy game.
"The Secret World certainly has horror elements in it, particularly in terms of the monsters – but that's not all. There's contemporary fantasy, globe-trotting adventure, ancient myths and urban legends. And our monsters vary from typical horror movie mainstays – your zombies and vampires and chainsaw-wielding brutes – to the more mythical – Wendigo, Sasquatch. But there's certainly a common thread that ensures it doesn't feel like several different games in one: all of our creatures and monsters have a role in the story, and there's a reason behind their re-emergence into the world when the game starts. Dark days are coming.
"I think our setting sets us apart from every other MMO out there, and that carries through to every part of the game – it's something we continuously strive for and works towards, to create a unique world that players have never seen before, and one that is exciting to explore and experience.
"Our choice of locations has greatly affected both the story, the monsters, the characters, the missions and the gameplay. The content is specifically tailored to each location in the game, but it all ties together into a very consistent universe with a deep history that goes back millions of years.
"We've actually planned out several years' worth of post-launch content – including exciting new locations. You should see our design Wiki. It's enormous. It'll take us years and years to reveal everything about our game world – which is a good thing, because it's an MMO.
"We expect this game to be around for a very, very long time".
Good to hear, as it sounds very interesting, and Funcom has promised it will not be a grindfest - which is a particular trapping for most MMOs.
A couple new environmental screens were released last month, and you should check 'em out.