The Secret World to be shown at GDC, first in-game footage released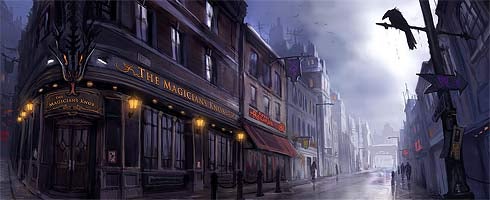 Funcom has released a video, showing the first bit of in-game footage for The Secret World.
Over on YouTube, you can check out one the towns in the MMO, Kingsmouth, where horrific and nasty things have happened.
"There are darker and far more terrifying things in Kingsmouth than the walking dead," said the game's director, Ragnar Tornquist. "The video simply scratches the surface and reveals only a tiny glimpse of what this location is all about.
"Kingsmouth harbors ancient secrets and dark conspiracies that players have to work together to uncover - along with a menagerie of evil, including creatures from myth and legend, and horrors from the sea. A mysterious mist has enshrouded the entire Solomon Island, and it will be up to the players to figure out what's happened and to stop this terror from spreading further."
Awesome. It looks like it just may fulfill gamers' high expectations.
In the same breath, it was announced that the game would be shown to the media for the first time ever at GDC this year.
"The video consists entirely of in-game footage, except for the obvious color modifications and distortion effects," said Funcom's Erling Ellingsen. "One of the reasons why we have chosen to reveal the footage in this unique way is because we are saving the undistorted, full color in-game footage for the Game Developer Conference in March.
"Our plan right now is to showcase actual gameplay for the first time ever to the media at GDC, as well as releasing all-new footage to the public at the same time. Of course, much can happen before March and some of the gamers out there might want to keep their tin foil hats on and their eyes keenly open for more mysterious clues to appear."
Currently accepting Beta applications, the game's slated for PC and Xbox 360 upon release.
Thanks, Massively.