The Secret World will not be a grindfest, says Funcom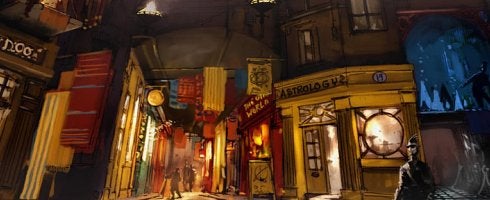 Funcom's Ragnar Tornquist has said that The Secret World will be accessible to all players no matter what their level once released.
This means no grinding away until you are level 30 to get special powers - you will automatically have some from the get-go.
Blending elements of horror, fantasy, and urban settings with traditional MMO gameplay, Tornquist told Gamasutra that eventually, your character will earn more powers - but he didn't want players get bored grinding to hard for them.
"We decided to create a game that's fun from the get-go," he told the site. "You don't have to spend 100 hours grinding to be able to join everybody else and actually play the game.
"The philosophy is you sit down and you play. You have cool powers, cool weapons, and cool monsters from the very beginning. And also with the open world, no classes, no levels thing add to that because you can go out there, you can go anywhere you want.
"If you manage to get a bunch of abilities and powers for your character, you can join a team with some people who have been playing it for months and years, and still have fun playing together with those guys. That philosophy, I think, has been central to the game".
He also chatted a bit about the different real-world locations in the game. London was the one he chose to elaborate on.
"It looks like the real London. It's not the entire city, obviously. It's a neighborhood that's on the brink between our world and the occult world," he explained. "It's a neighborhood that, if tourists wandered in there, they would turn around and feel uneasy.
"It's the kind of place where there isn't a doughnut shop. Instead, there's a shop with shrunken heads in the windows or magic potions. It's a place where at night, strange things do come out.
"It's like a real London neighborhood, but one that most people never ever encounter. We have a very story-driven, natural way to close this off. You'll be able to walk around there, and you'll be able to walk to New England in a way that feels completely natural and ties into the storyline and mythology behind the game. It's explained in the game how you are able to do this. That's actually a pretty large part of the game. As the player, you're going to have this power to do that.
"I'm not going to reveal exactly what that is, because I want players to see it."
The Secret World will be shown to the public for the first time at GDC next month.