French magazine scans show possible multiplayer DLC for God of War III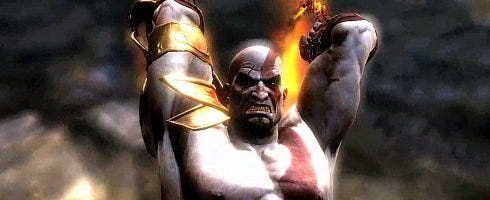 What is reportedly a scan of the French Official PlayStation Magazine has popped up over on the GameTrailers forum, supposedly showing multiplayer DLC for God of War III.
The scan claims that the DLC will contain a mini-fighting game for more than just one player.
It's very blurry, we can't read French well enough, and there is a strange keyboard thing above it, so we will ask Sony about this before going any further.
The game's design director, Todd Papy, told us at GDC that DLC for Kratos' latest adventure was a "possibility", but would not go into further detail - only saying that Sony Santa Monica had "some ideas" it was looking into.
Take it for what it is - a massive effing rumor - until we find out more, we reckon.
Via CVG.