Free game alert: Dirt Showdown is currently free on the Humble Store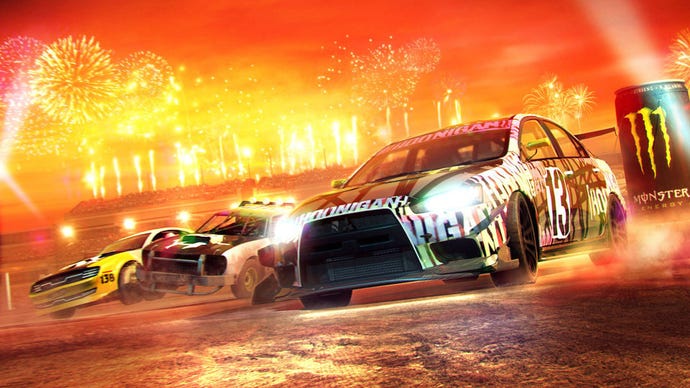 Dirt Showdown, an underrated and enjoyable spin on the Dirt formula, is currently totally free on Humble.
Head over to the Humble Store now and get the game for zero dollars and zero cents. Zip. Zilch. Nada.
Three months ago, the Humble Store was giving away the game's predecessor, Dirt 3, for free as well.
Even if you're still going with 3, Showdown is still worth picking up. It's a bit different from the other Dirt games, with parred-back physics, a looser progression structure, and a lighter, more arcadey feel to it. It's not as realistic as other games in the series (especially not the fantastic Dirt Rally), but the game does its own thing, and it does it well.
One of the main complaints leveled at the game after release was that it was too expensive for what it was; this is definitely no longer the case.