Dirt 5 players can expect some new content next week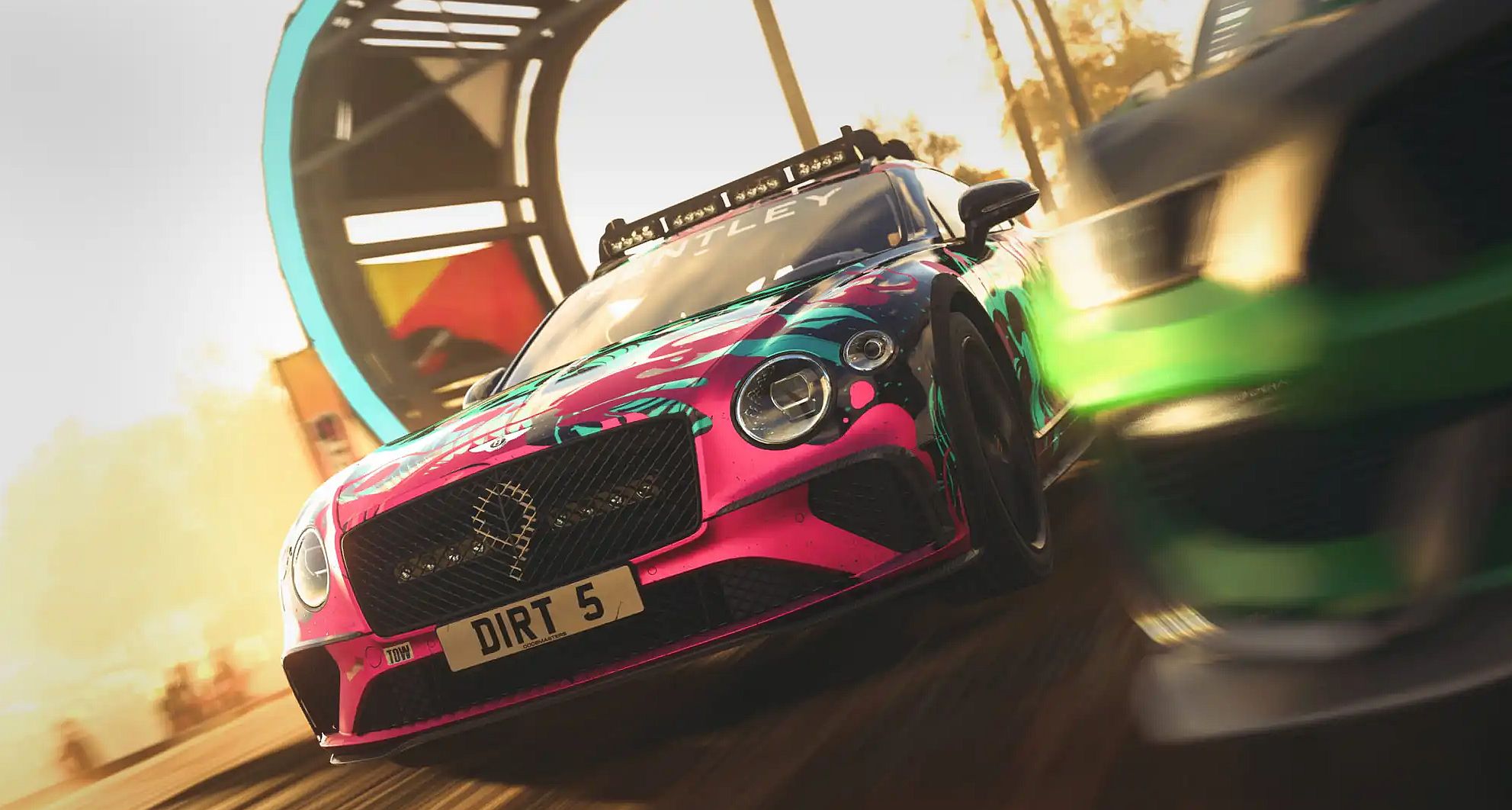 Dirt 5 players can expect some new content coming next week on July 20.
Additional cars, tracks, events, and more Playgrounds options are coming to Dirt 5.
It's all part of the Super Size Content Pack, Update 5.00, and the Parts Unknown Playgrounds Update.
The first of the new free circuits to be added to the game will be Sao Conrado and Rio Seafront, Brazil. Both have slightly different layouts perfect for off-road machines. These tracks, and their reverse variants, are available in Arcade mode with all customizable weather conditions. Both are used for multiple events in the new Career chapter and can be selected in Online private lobbies.
The Super Size Content Pack will come with four off-road vehicles, one of which is the Bentley Continental GT Ice Race Car. There's also the Armada Rock Racer, the Volkswagen Atlas Cross Sport Baja Concept, and the Rezvani Tank.
This pack also further expands the Career mode with another 27 events. Each of the car classes featuring the four new vehicles are featured, as is the new Sao Conrado circuit, and events using the new Playgrounds items. Also, Time Trial events have been created for the fresh Career chapter.
Two more sponsors are also included: Toblerone and Power Maxed. Both are available to sign for and earn exclusive rewards for, including liveries by completing their objectives. More customization items also arrive in the Super Size Content Pack, such as stickers, lanyards, and more patterns.
The pack is included in the Dirt 5 Amplified Edition or Year One Edition. Owners of the Standard Edition can purchase the pack from digital stores.
There's also the Parts Unknown Playgrounds update which was inspired by classic science fiction concepts and art deco. This pack contains over 20 new objects and can be used in Create mode for all event types (Gate Crasher, Playgrounds, Smash Attack). There are new ramps and pieces to encourage wall-riding, as well as props and decorations with a space-age theme. Free to all players, it also includes the Area 51 location option when designing your custom race arenas with multiple weather conditions and times of the day.
Update 5.00 will include more real-world liveries for five cars. Plus, the BMW M2 Competition, Citroen C3 R5, Fiat Abarth 124 Rally, Porsche 911 RGT, and Porsche Cayenne Transsyberia have been added, available for free to all players.
Over in Playgrounds, the team has implemented more ways to compete and earn rewards, based on community feedback. You should look out for weekly events in the Featured area of the Discover menu, and every seven days a new challenge will be available with in-game rewards handed out based on your global leaderboard position at the end of the event.
More technical tweaks and improvements are also coming with Update 5.00. Five more Achievements/Trophies will also be added, and PlayStation 5 players will feel more haptic feedback from the DualSense controller. These enhancements will ensure you notice changes in traction across different surfaces, feel the brake trigger as you slow down, you will feel gear changes, and more. The team has also further refined the game's use of PS5's 3D audio capabilities.
Additional details will be provided in the patch notes which are set to be released closer to the content drop.