First bit of artwork surfaces for Earth No More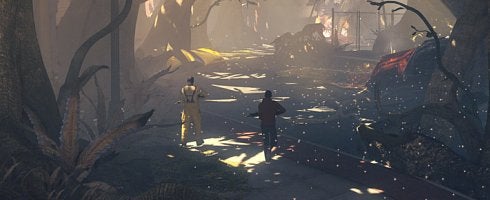 The first bit of artwork for Earth No More surfaced yesterday, and it definitely looks like nature is out to get you.
Described as a "when nature goes wrong" 3d shooter, the game takes place in a small New England town under quarantine because of an outbreak of sorts. Basically plants are taking over the world, the government is trying to cover it up and you and four others must combat it the best way possible.
Multiplayer and co-op will be featured, and it's currently in the works from Recoil Games and being produced by Radar Group.
The game is slated for PC, PS3, and Xbox 360, but so far, a release date has not been set.
Thanks, Gaming Today.