Firestorm gives Catwoman, Green Arrow and Green Lantern a beating in latest Injustice 2 trailer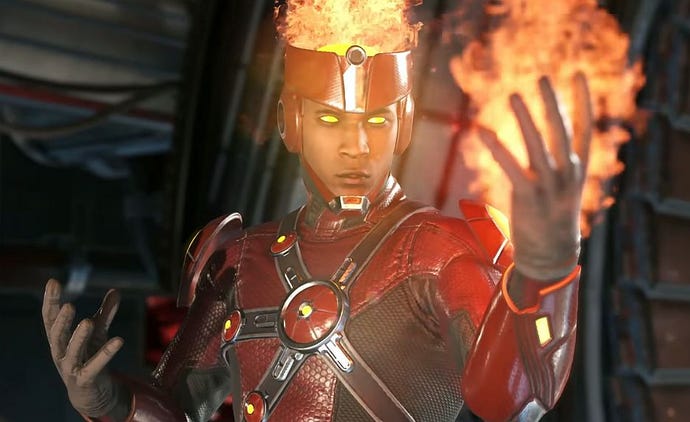 Here's a new Injustice 2 video showing off the latest addition to the roster, Firestorm, who was announced earlier this week.
more
In the Injustice 2 trailer, you're given a look at Firestorm in action as he beats the hell out of Catwoman (with help from Swamp Thing) and Green Lantern. Green Arrow doesn't fare any better.
It was announced earlier today the game will make use of real-money currency called Source Crystals, which won't impact progression.
These are used for skins and can also be used to level a character to 20, but only if another has already reached level 20.
Injustice 2 will be released for PS4 and Xbox One May 16.