Final Fantasy 7, 9, 10 and 12 coming to Switch and Xbox One - and that's not all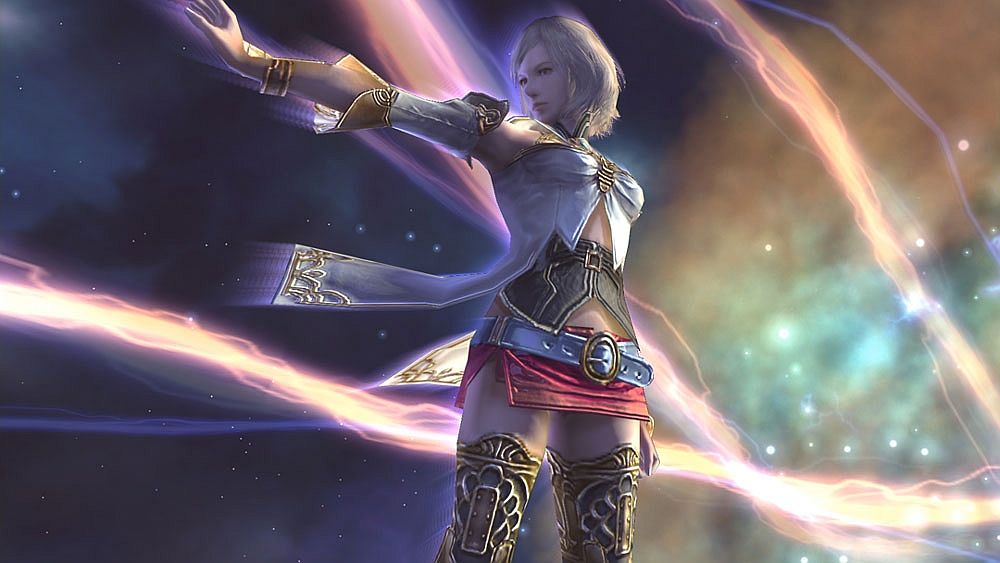 If you want some classic Japanese RPGs on your Nintendo Switch or Xbox One, Square Enix has you completely covered.
As part of the festivities of this week's Nintendo Direct, Square Enix confirmed some things we already knew, like Final Fantasy 15: Pocket Edition HD and Final Fantasy Crystal Chronicles Remastered Edition coming to Nintendo Switch. They went on to reveal a slew of other Final Fantasy ports too - and it's not just Switch owners that'll benefit.
For a start, classic PS1 Final Fantasy titles Final Fantasy 7 and Final Fantasy 9 are both going to release for Nintendo Switch and Xbox One some time in 2019. These titles are already on PC, PS4 and Mobile, and the ports will likely be based on that code base built up for the mobile releases. This marks the first time these classic FFs have appeared on Nintendo or Xbox platforms.
A whole host of legendary #FinalFantasy titles are being released on #NintendoSwitch, #Xbox One, #PlayStation 4 & #Steam! pic.twitter.com/lYojPy1Ebu

— Final Fantasy (@FinalFantasy) September 13, 2018
This means the top two FF games from our definitive VG247 best Final Fantasy games list are now on Switch and Xbox. Good. It also means Cloud, a member of the Super Smash Bros Ultimate characters roster, finally has his source game playable on a Nintendo platform. Previously, Cloud's Nintendo appearances have been restricted to him cropping up in Kingdom Hearts.
If the PS2-era is more your bag, both Final Fantasy 10 & 10-2 HD Remaster and Final Fantasy 12: The Zodiac Age are also making their way to the Switch and Xbox One. These are the enhanced ports of these PS2 titles that are currently available on PC and PS4.
If one appearance of Cloud on Nintendo platforms isn't enough, Square has one more up their sleeve as one of their two final announcements. First, solid and cutesy spin-off World of Final Fantasy is coming to Switch and Xbox One as World of Final Fantasy Maxima, an enhanced, expanded version of the game that already launched on PS4 and PC. Those platforms will also get the 'Maxima' version of the game, too. It's out on November 8.
Finally, spin-off series Chocobo's Mystery Dungeon - which last made a splash in the West on Wii - is announced and coming to PS4 and Switch this Winter. Basically, that's a whole lot of Final Fantasy. A lot of fans are left pointing out that poor Final Fantasy 8 is left in the cold - not on PS4, Mobile or any other platform beyond PC, which still only has its dubious-quality original 90s port with some hasty patches to get it running. Hopefully that gets the remaster treatment next.