Final Fantasy Crystal Chronicles will be remastered for Switch and PS4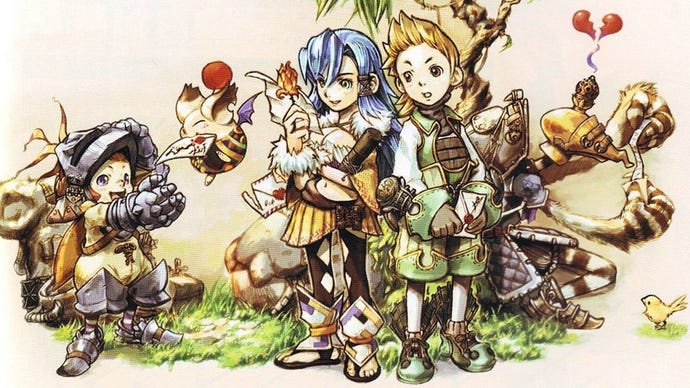 Final Fantasy Crystal Chronicles, the GameCube spin-off of the classic series, will launch on modern consoles as a new remastered edition.
The core Final Fantasy series is certainly popular enough, but there have been many spin-offs over the years with dedicated followings of their own. Take Final Fantasy Crystal Chronicles, an action-RPG entry for the GameCube released in 2004. Square Enix has just confirmed that Crystal Chronicles will be remastered for the PlayStation 4 and Switch, and plans on a 2019 release window.
Crystal Chronicles follows a band of heroes on their quest to restore a magical crystal that sustains their fantasy world. Along with its unique visual style and action systems, this was one of the first Final Fantasy games to experiment with multiplayer. Up to four players could link their Game Boy Advance systems to the GameCube, controlling individual characters from smaller screens while the television displayed the overall action.
Square Enix presented a trailer at the PlayStation Line-up tour, a pre-Tokyo Game Show event. It's not entirely clear how multiplayer functions would work - both the Switch and PS4/Vita have local multiplayer potential - but more details will likely emerge from Tokyo.