Fallout 76 Vendor Locations - where to spend your caps in Appalachia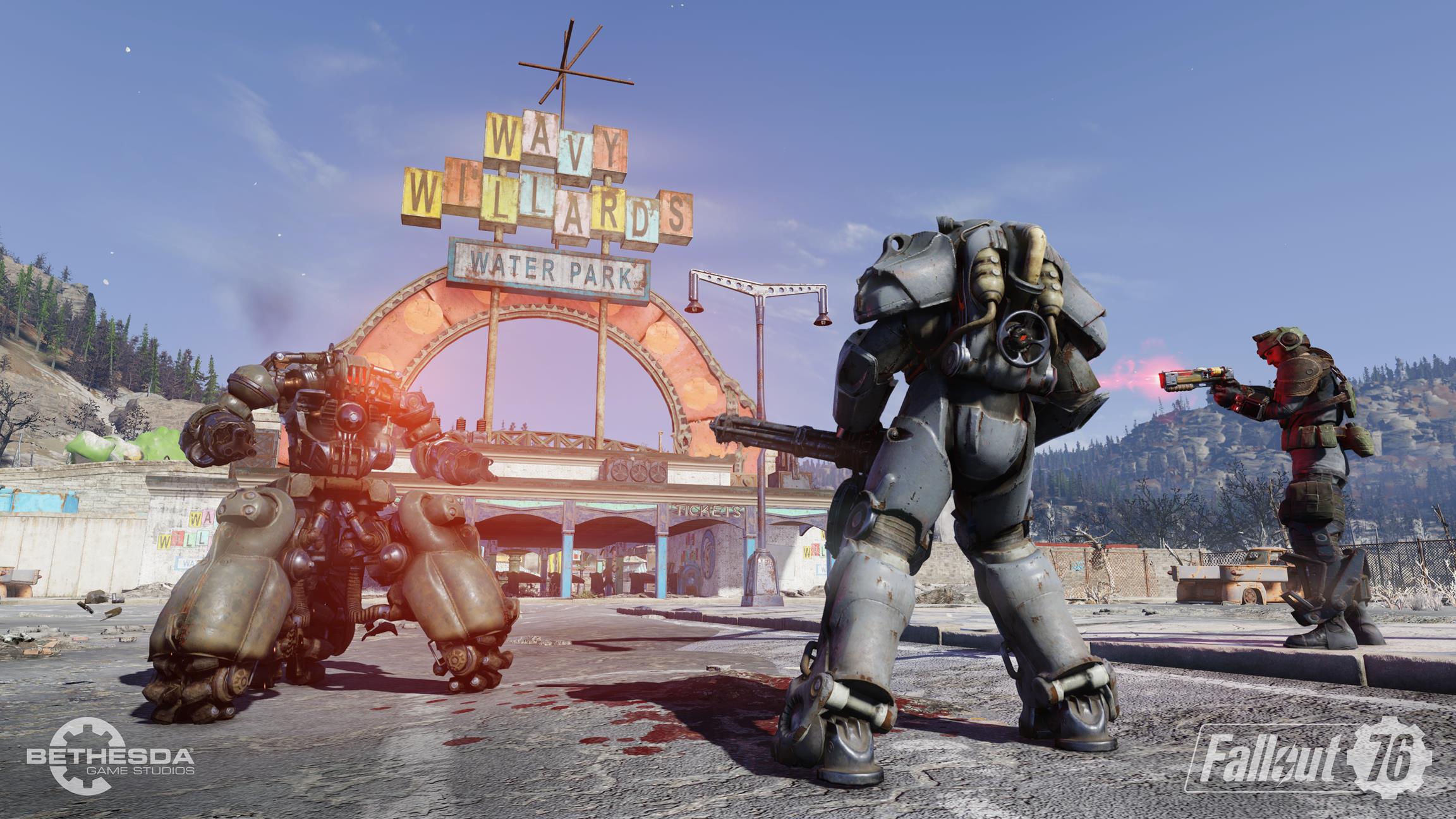 In the Appalachian wasteland, you can't just pop down to the shops when you need a tube of wonderglue. But even though there aren't any human shopkeepers in Fallout 76, dotted around the wilderness you can find a number of trusty Protectrons stocked with a stash of caps and an inventory full of goodies for you to peruse. Here are all of the vendor locations we've found in Fallout 76 so far.
Fallout 76 Vendor Locations
Vendors in Fallout 76 tend to be in named locations, and generally safe ones where there aren't any enemies. They stock a variety of useful items, although unless you've invested in Charisma and the Big Spender perk they can be quite expensive.
Fallout 76's Vendors can be the most convenient ways to get important gear like a gas mask, or the odd piece of junk that you need to complete crafting. Something that we've found helpful is their selection of plans as well - especially for pocketed armor pieces, since weight is so limited.
Here's where we've found them so far:
Flatwoods Church - This is the town that you follow the Overseer to early on in the game. Towards the back of the church across the road from the pub, you'll find a Protectron Vendor.

Charleston Fire Station - The Fire Breathers HQ is one of the more interesting locations in all of Fallout 76. There's not just a Vendor-bot here, but a whole deployment of firefighting Protectrons. While you're in town, you can take a whole line of quests from this building, and if you need the Fire Breathers exam answers then we've got you covered.

Sutton Station - To the northeast of Flatwoods, along the train track that runs through the centre of the map, you'll come across Sutton Station. Inside the station building, in the ticket booth, you'll find another Protrectron Vendor.
We're actively playing Fallout 76 at the same time as you, so if you've found any other synthetic storefronts, then let us know in the comments and we'll add them to the list. We'll keep updating this page with more as we find them too.
For more help find things around Appalachia, take a look at our Bobblehead locations and Power Armor locations pages.
If you're after more general advice, hints, and tricks, check out our Fallout 76 tips for new and experienced Vault Dwellers alike.