Fallout 76's CAMP tool lets you build your settlement, defences anywhere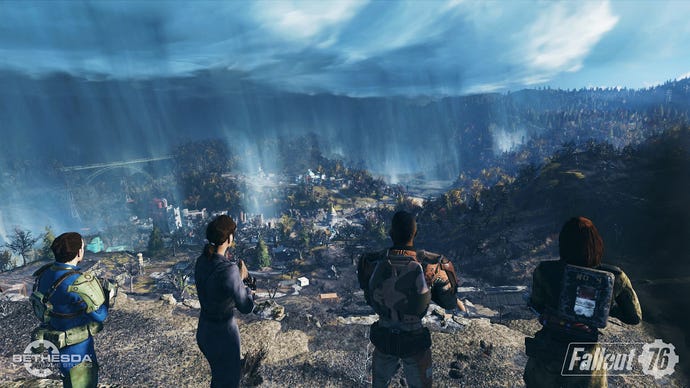 Fallout 76's Construction and Assembly Mobile Platform (C.A.M.P.) is one of the most useful tools for rebuilding the post-nuclear world.
Like a few other features in Fallout 76, the new Construction and Assembly Mobile Platform was detailed by Todd Howard at Bethesda's E3 2018 showcase.
The C.A.M.P. is a portable version of G.E.C.K., which Fallout fans should be familiar with. It allows you to use the materials you have to build walls, turrets, and any sort of construction you can envision.
The portability of the the tool allows players to build anywhere, which is critical in a survival game like Fallout 76. The video shows the device in action, and it looks to be about as easy to use as the G.E.C.K.
In case you missed it, Bethesda recently released videos showcasing multiplayer, and another giving us a look at the game's location: West Virginia.
And, for those of you keeping count, here are all the confirmed and possible locations to be featured in the game.
Fallout 76 is out November 14 on PC, PS4, and Xbox One.