Fallout 76 map: all confirmed and possible locations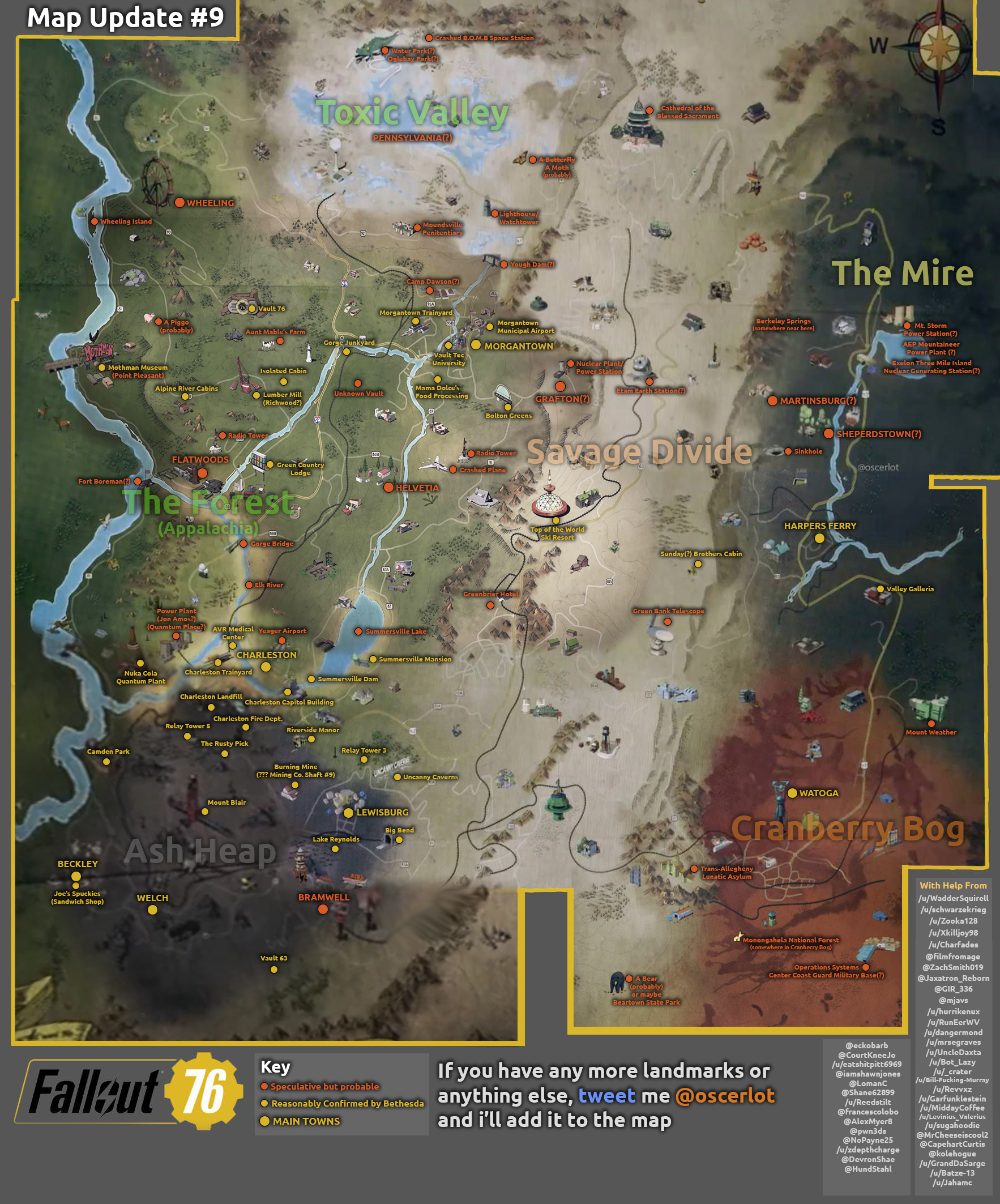 If you can't wait to get stuck into Fallout 76's rendition of West Virginia, we have just what you need - a map with all known locations.
Bethesda already said Fallout 76's map will be four times the size of Fallout 4's so there will be a lot to explore where we finally exit Vault 76 on November 14.
Redditor Chiyuiri has put together a map, with help from various other contributors, marking all the known, confirmed, and speculative locations in Fallout 76. Each of them is handily colour-coded so you know how much to trust the landmarks.
Here's the Fallout 76 map:
Click the link above that image for a better view. Some of the confirmed locations include Top of the World Ski Resort, Watoga, Lewisburg, Beckley, a Nuka Cola Quantum plant, Charleston, the Mothman Museum, Bolton Greens, and Morgantown.
There are also a bunch of locations speculated by map landmarks and people with knowledge of West Virginia, including: Green Bank Telescope, Shepherdstown, Beartown State Park, the Cathedral of the Blessed Sacrament, and more.
On top of that, some of the images on the map point to crashed planes, sinkholes, wildlife, and other oddities.
It looks like the game will ease us into it, releasing us near Aunt Mable's Farm before making us fight through some irradiated township. Where will you explore first when you emerge from Vault 76? Personally, I want to go straight on an alien hunt.