Fallout 4 VR is out now, so you can feel closer to the wasteland than ever before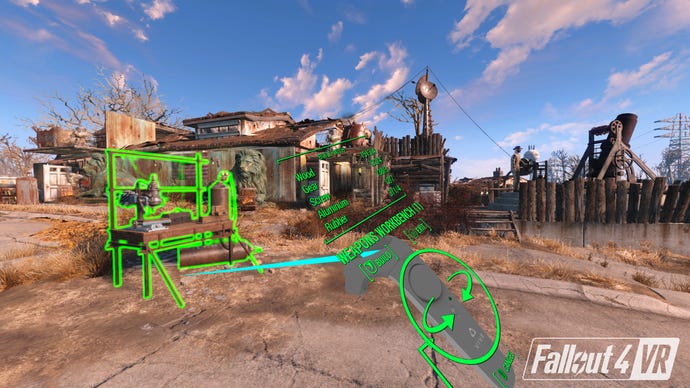 Fallout 4's VR version is finally available, letting fans of the franchise get closer to the action (or at least feel like they are) than ever before.
We saw a bunch of Fallout 4 VR during E3, but there hasn't been a lot of news about it since. Back in April, AMD vice president Roy Taylor said that the game would "change the industry". Now, I suppose, we'll see if that's really the case.
The game is designed with the HTC Vive in mind, and unlike Doom VFR, it has not been released for PlayStation VR.
Fallout 4 VR, which was originally due in October but was pushed back, contains the full campaign, with reworked combat and crafting systems.
Fallout 4 VR has been bundled with HTC headsets, so if you bought one of those bundles you now have the game. Enjoy it!
You can grab the game through Steam right now. It's a separate purchase from the original Fallout 4, and costs $59.95. Right now, reactions in Steam reviews are a bit mixed, with some complaining that the game is a bit blurry. Mileage may vary on this, though.
Hopefully some more in-depth reviews will emerge soon, but if you're happy to go in blind, it's available now.