Fallout 4 VR to be bundled with new HTC Vive headsets, and there's a bonus for you early adopters, too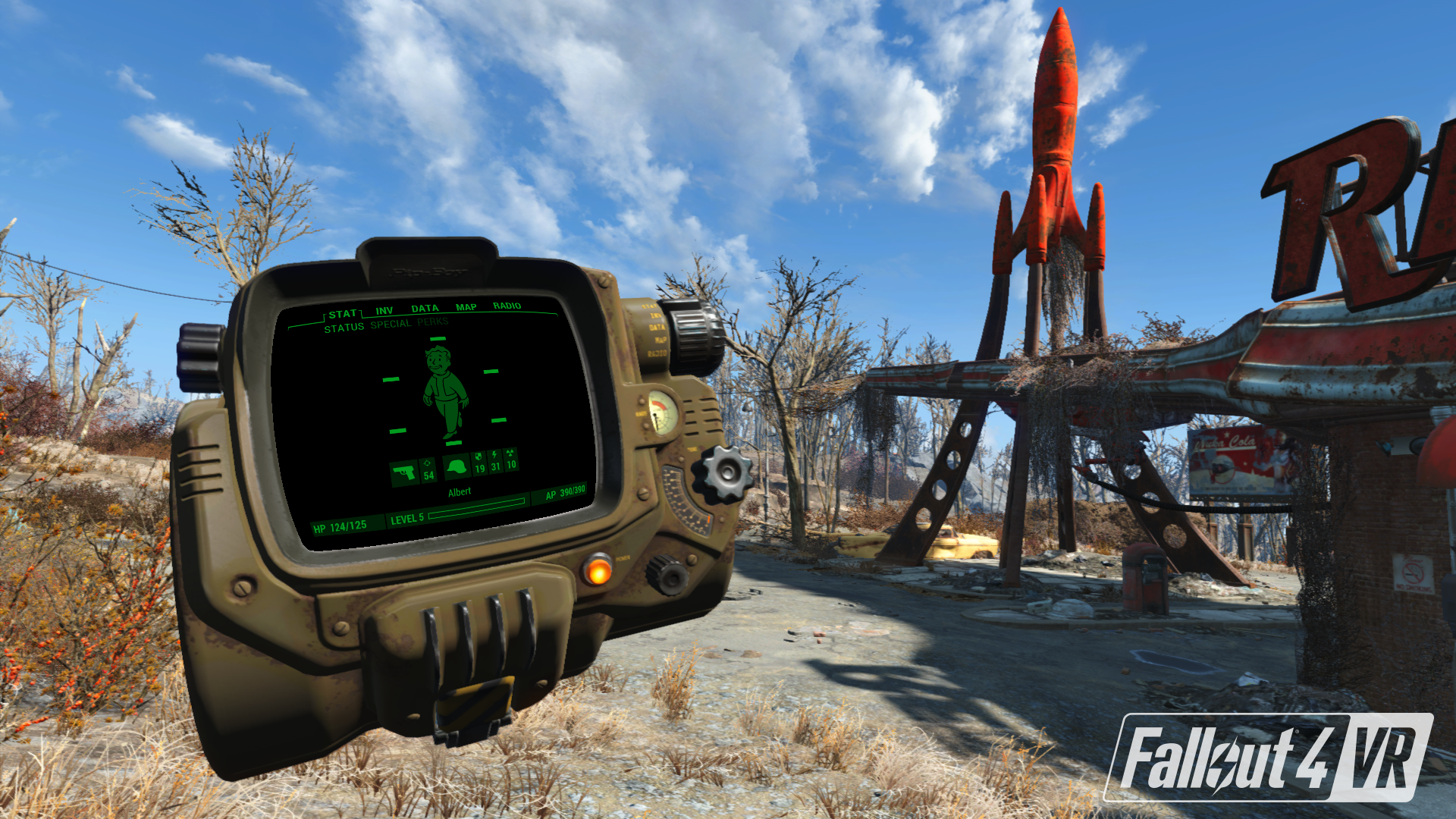 Buy an HTC Vive, get Fallout 4 VR. Got an HTC Vive already? Here's a reason to get Fallout 4 VR.
Fallout 4 VR has inspired HTC to setup a couple of incentive schemes related to Vive, the Steam-backed virtual reality headset.
For starters, fom now on all new HTC Vive purchases will come with a download code for the post-apocalyptic RPG, redeemable when Fallout 4 VR releases in December. Since it's the full game rejigged for virtual reality, that's a pretty sweet bonus - even if Fallout 4 is a few years old now.
If you already own a Vive and you pick up Fallout 4 VR, HTC will reward you with a three month subscription to Viveport, which is an all-you-can-eat VR games on demand service with over 250 titles available. Learn more about of these offers on HTC's Vive Fallout 4 website.
Thinking of getting into VR now that Fallout 4 VR, DOOM VFR and Skyrim VR are real things at last? The price of the HTC Vive dropped to $600 in August, which includes the headset, Lighthouse tracker and two controllers. The Oculus Rift and two controllers goes for $500 now, while PSVR is still launch price, but will soon come with HDR support.
We'll have to see just how much more of a life-eater Bethesda's RPGs become now that you can walk around inside them, eh?