Oculus Rift and Touch controller bundle gets second permanent price cut since December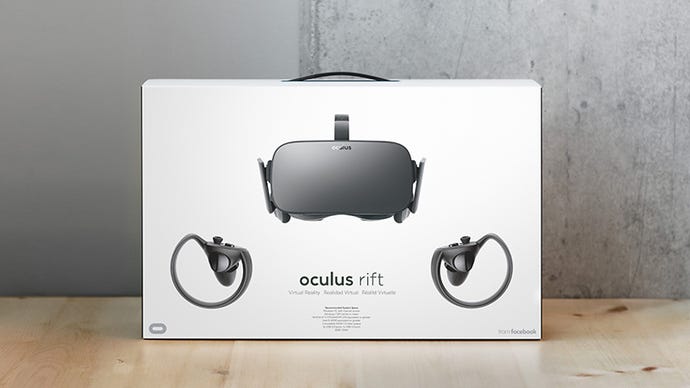 Oculus Rift and its Touch controllers are cheaper than ever.
Oculus Rift's Touch controllers only launched in December but they've already seen a second major price cut.
After dropping the price of the Rift headset and Touch controller bundle to $600 in March, Oculus has announced it's permanently reducing the cost of the bundle to $500.
That's a tasty discount on what early adopters paid for the hardware; the Touch controllers were $200 at launch in December 2016, and the Oculus Rift was $600 in March 2016.
If you're thinking of getting onboard now that the price has come down, you can save even more by getting in before the end of the Summer of Rift promotion; right now, you're looking at around $400 for the headset and controllers depending on shipping costs.
Even after the sale ends and the bundle goes back up to $500, the Oculus Rift is much more affordable than the HTC Vive and controller bundle at a whopping $800, and not much more expensive than the $400 PlayStationVR - although a good PC to run the Rift will cost you a hefty sum, of course.
Let's all hope the decreasing price tag on the Oculus Rift is a result of targets met and profits secured, rather than desperation to shift stock. The higher price tag paid by early adopters could be considered an investment in VR - but only if the tech succeeds and pays back that expensive faith.