Fallout 4 reveal teased for June 3; source code notes PC, last and current-gen consoles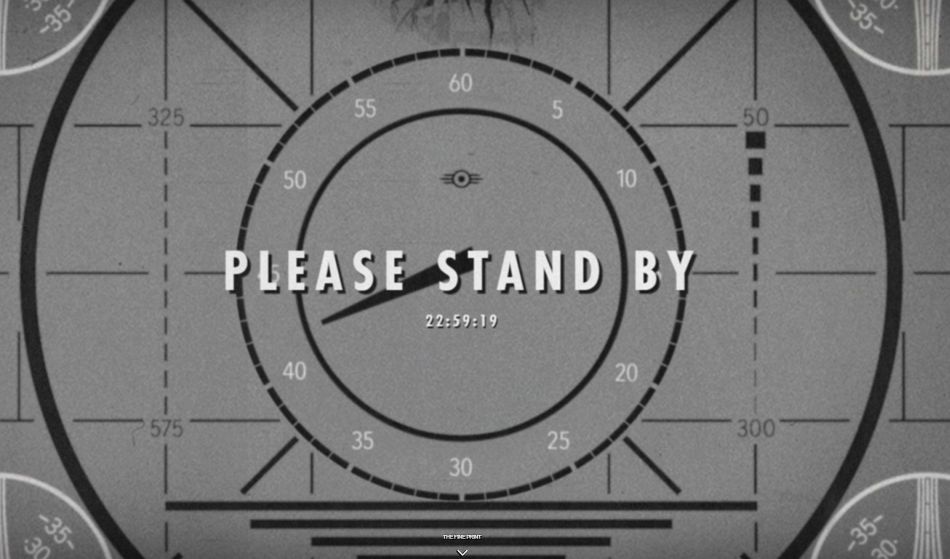 Fallout 4 is being teased for a reveal tomorrow, and this time, the teaser is legit as it comes straight from Bethesda.
As you can see by the image above, the clock on the teaser site will stop counting down 22 hours from now - or 10am EDT/3pm UK.
Reddit user ChakiDrH has also dug through the website's source code (thanks, PCgamesN) and found the following interesting tidbits:
The game's domain is Fallout 4
A embed code for a video called "Institute" is included along with an age gate
Preorder buttons are included in the code and reference PC, PlayStation 3, PS4, Xbox 360 and Xbox One
Bethesda is holding its first ever E3 2015 conference in two weeks, so we fully expect to hear more on the next entry in the Fallout franchise then.
The company's showcase will take place the Sunday evening before E3 on June 14 and rumor has it the media will get a 20-30 minute behind closed doors demo at the annual E3 show.
Fallout 4 was confirmed to be coming at some point in the future as far back as 2008, with 2012 rumors stating Boston would be the game's setting with a 2013 casting call adding to the Boston rumor.
Rumors from E3 2013 claimed Fallout 4 was shown behind closed doors to press. This turned out to be just that - a rumor.
Luckily, the teaser posted above is a legitimate Bethesda link as we're rather sick of the myriad of hoaxers whichcreating fake countdown sites in the past along with sketchy trademarks.