EVE Online: Kronos detailed, smaller updates to replace bi-annual releases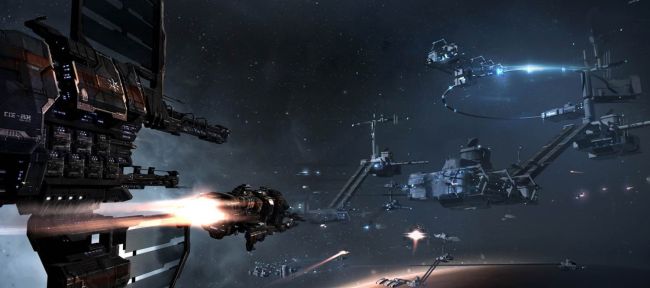 EVE Online players can usually expect two expansions per year, but CCP announced during EVE Fanfest today, that will no longer be the case.
Instead, players can expect 10 smaller releases per year, starting with Kronos, a large update which was originally intended your typical expansion.
Kronos will change EVE's industry "in a big way," according to Eurogamer, thanks to over 10,000 lines of code being rewritten.
Pirate factions will be revamped and a new faction called Mordu's Legion will be introduced.
Also, the game's new lead game designer CCP Scapia stated that every structure and asset hould be able to be blown by the players, so there will something to that as well.
Other content on the docket includes new ships, an evolving ship painting experiment and a New Eden in-game store.
Smaller and more frequent releases will mean more content to keep players engaged, instead of EVE players waiting months at time to receive new content.
Here's what the upcoming release schedule looks like:
Kronos - 3rd June
Crius - 19th August
Hyperion - 23rd September
Oceanus - 4th November
Phoebe - 9th December
Rhea - 20th January 2015
Tethys - 7th February
Theia - 17th March
Themis - 4th April
Thanks, Eurogamer.