Epic announces the winners of its Make Something Unreal contest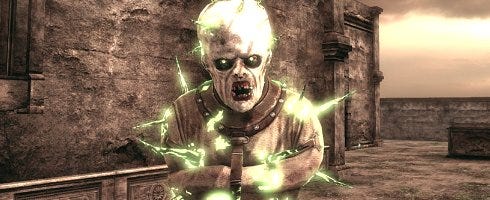 Epic has announced the winners of its Make Something Unreal contest, with the grand prize for the best mod created of UT3 using the Unreal Development Kit going to The Haunted by Michael Hegemann and The Haunted Team.
The team received $50,000 and a commercial license for Unreal Engine 3.
The Haunted is a third-person survival horror action game, and you can watch a video of it over on Joystiq.
Here are the rest of the winners along with the amount of prize money earned:
Second Place: The Ball by Toltec Studios - $40,000
Third Place: Angels Fall First: Planetstorm by the AFF: Planetstorm team - $30,000
Fourth Place: Prometheus by Rachel Cordone and The Prometheus team - $20,000
Fifth Place: Hazard: The Journey of Life by Alexander Bruce - $10,000
Educational Category:
First Place: IT University of Copenhagen (Steam Racers, The Witching Hour, Cubes of Serenity, Chalupa, Takeshi's Gladiators) -$10,000
Second Place: Art Institute of California, L.A. (UT2D Killing Time, vCTF-Boilerplate Team Art Mod, Millagun UT2D, Deadman's Tales) - $5,000
Third Place: Swinburne University of Technology in Melbourne, Australia (Hazard: The Journey of Life, Steel Halo)- $5,000
Fourth Place: Högskolan i Skövde, Sweden (Sanctum) - $5,000
Congratulations to all.