Eliza Dushku may work on movie version of WET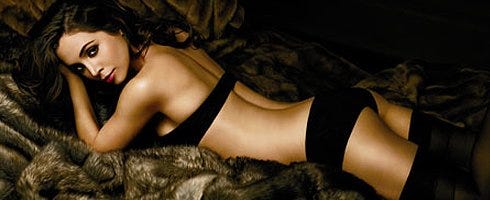 Eliza Dushku has revealed to MTV News that there is a possibility that she could be lending more than just her voice to WET - it could be tuned into a movie - maybe.
"This video game WET I just did, she's got a working class Lara Croft thing going on, and she's pretty kick ass," Dushku said. "She travels the globe, she's in Hong Kong and she's in the UK and she's a gun for hire and she's got two samurai swords. She's pretty vicious.
"So that's been something that maybe could turn into a live-action Dushku vehicle."
Fellas will line the block for that one 14-days in advance, we reckon.
More through the link.