EA Q4 FY2010 financials: Five titles sold more than four million units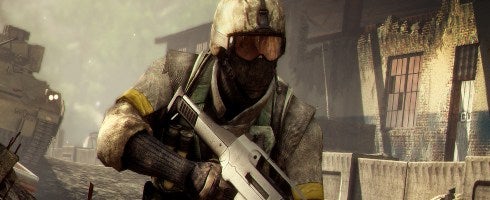 EA has announced that during its fiscal year, five titles have moved over four million units each, with BFBC2 moving over 5M to date.
These titles are: FIFA 10, Madden NFL 10, The Sims 3, Battlefield: Bad Company 2, and Need for Speed: Shift.
Other neat figures include:
The Sims franchise has sold over 125 million units worldwide
FIFA 10 has sold over 10 million units since launch
Battlefield 1943 sold over 1.5 million units to date and is the best-selling download-only title on PSN and XBL
Battlefield: Bad Company 2 has sold 5 million units to date, 2 million during its first month at market
2010 FIFA World Cup: South Africa's is already approaching 2 million units sold
Army of Two: The 40th Day sold over one million in Q4
Mass Effect 2 sold over 1.6M in Q4
Dante's Inferno sold almost one million
CEO John Riccitiello revealed that during E3, EA would unveil its new sports titles, the TBA Harry Potter game, SWTOR,and some of its Move and Natal titles.
The company's call to investors will be going off in a bit, so stick with us.