Dungeon Keeper F2P "ridiculous" and not "quite right", says Molyneux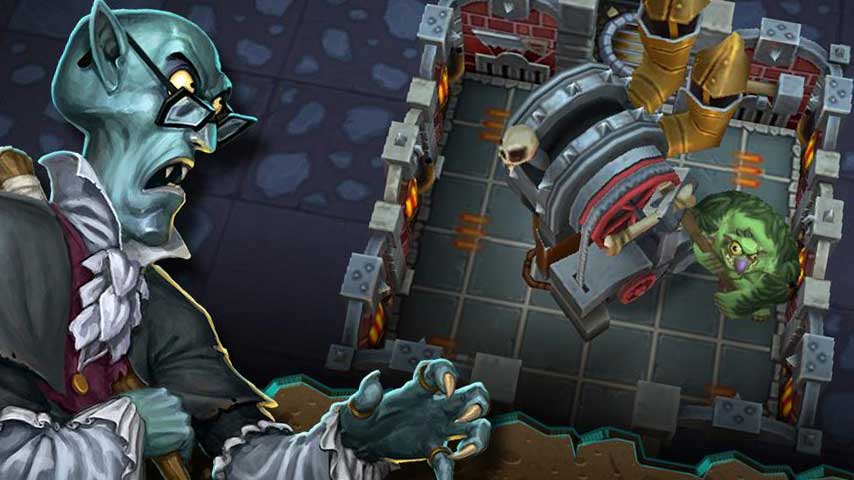 Dungeon Keeper creator Peter Molyneux has offered some characteristically gentle criticism of the new free-to-play mobile version of the sim, which has taken a critical drubbing, to put it mildly.
Speaking with the BBC, Molyneux didn't seem impressed by the amount of waiting around players need to do if they won't want to shell out cash.
"I felt myself turning round saying, 'What? This is ridiculous. I just want to make a dungeon. I don't want to schedule it on my alarm clock for six days to come back for a block to be chipped,'" he said.
Having issued this critique, Molyneux tempered it by saying that fans of the original probably just wanted the same game again.
"I don't think they got it quite right, the balance between keeping it familiar to the fans that were out there but fresh enough and understandable enough for this much bigger mobile audience," he added.
Dungeon Keeper debuted in 1997 and is considered one of Molyneux's best efforts. The new version, developed by EA's Mythic, is so money hungry that Dave has declared it makes the term free-to-play meaningless.
Mythic has said it just made a typical mobile game, but fans did not agree. EA has also been accused of deliberately funnelling fans from leaving negative reviews.
Thanks, Destructoid.