Doom Eternal won't have a traditional deathmatch multiplayer mode, and the team is "open" to crossplay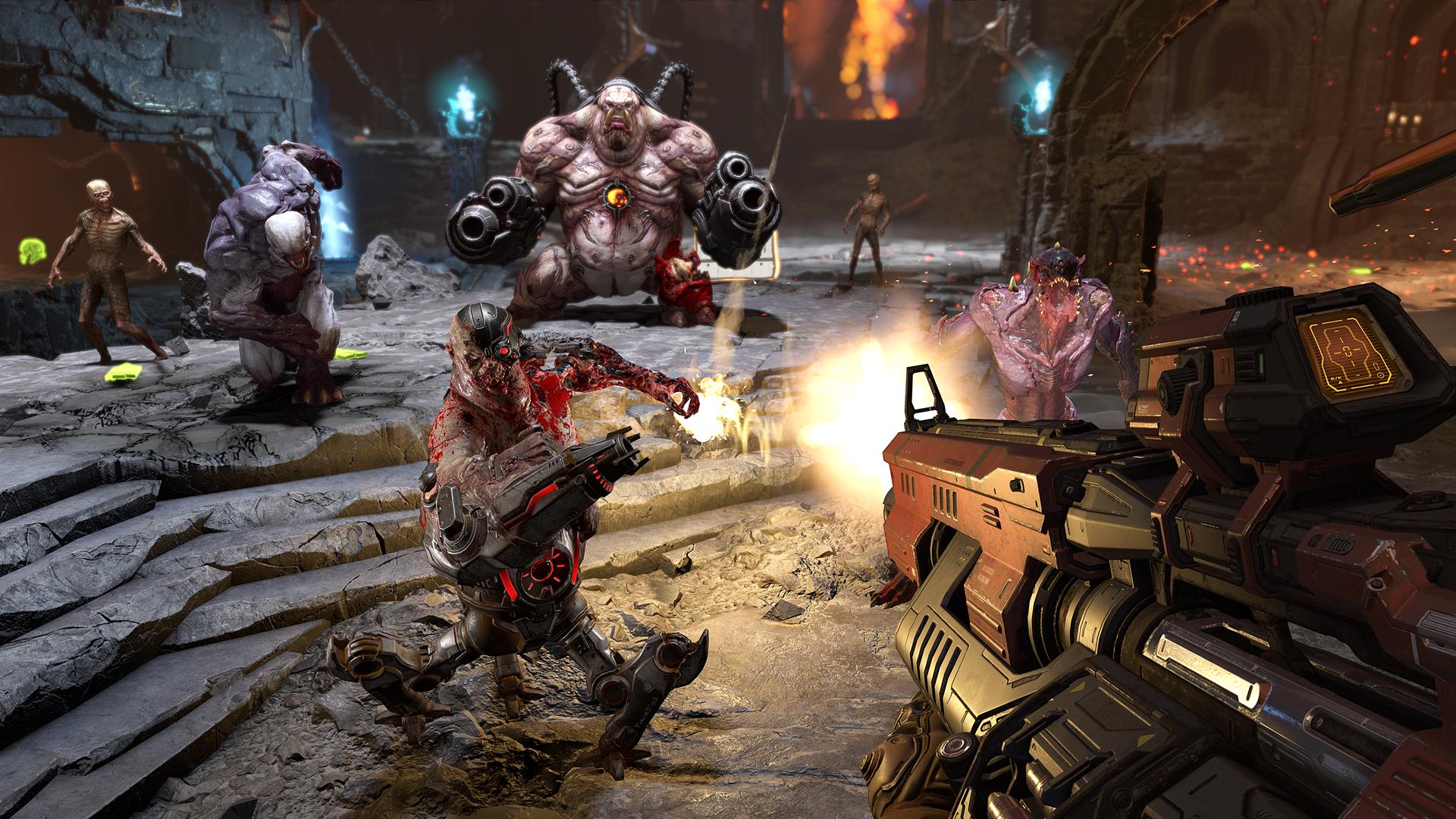 Deathmatch mode won't return for Doom Eternal, with the developers focusing on their new multiplayer mode instead.
During Bethesda's E3 presentation, we learned that Doom Eternal will feature a new multiplayer mode called Battlemode. It'll pit one player - as the Slayer - against two player-controlled demonic enemies.
The original Doom's more-traditional multiplayer experience was overshadowed somewhat by the campaign - so much so that the game's expansion pass was eventually made free for everyone. So this time, id Software is doing away with it.
This has been confirmed via an interview with executive producer Marty Stratton on IGN. Stratton states that the game will not have a "traditional" multiplayer mode, and that "Battlemode is our primary multiplayer mode".
The use of the word 'primary' instead of 'only' is, of course, something that could fuel speculation, but we wouldn't overthink it too hard.
In the same interview, Stratton said that id is "open" to cross-platform play, and that it would theoretically work for the game. Although it's not a sure thing, he says, "from a technical perspective, we've made sure we haven't limited ourselves to prevent that".
Doom Eternal will release on PS4, Xbox One, Switch and PC on November 22.