The Division 2 Warlords of New York Expansion releases March 3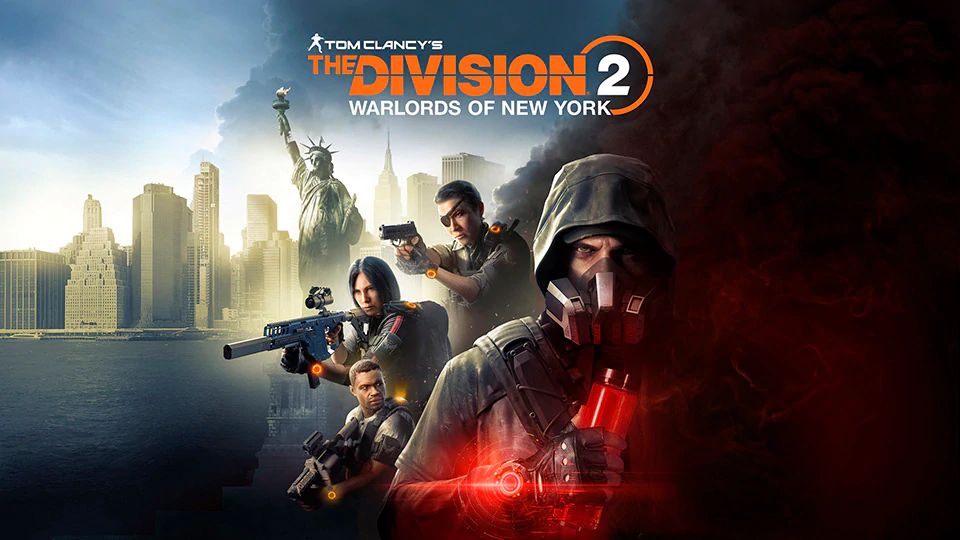 A brand-new expansion for The Division 2 is officially on the way and it's called Warlords of New York.
Update
The information which leaked earlier for The Division 2 Warlords of New York was confirmed via a livestream this afternoon.
The expansion will feature a new open-world set in New York, where the first Division game took place. In it, players will go on a manhunt for Aaron Keener, a former Division Agent who has now gone rogue. Keener, along with his network of Rogue Agents, is now "a major threat to the rebirth of civilization." To get Keener, you will first need to take out his Rogue Agents. Each Rogue Agent has its own unique back story and skill which you discover once you have taken them down.
To track down Keener, you will roam around Lower Manhattan, a former Dark Zone recently hit by a devastating hurricane. You will explore new zones, each with iconic locations such as Two Bridges, Chinatown, and Wall Street.
The level cap will be increased with the expansion from Level 30 to Level 40, and it will also introduce an infinite progression system, the SHD level, and four new skills. Owners of the expansion will also get access to new gear and new weapons.
Current players will be able to purchase the expansion on its own while new players can purchase the Standard Edition, which includes The Division 2 base game and the Warlords of New York expansion. The Ultimate Edition. All players must be at Level 30 and have reached World Tier 5 to join Warlords of New York. As such, each edition of the game will come with a Level 30 boost.
Title Update 8
Along with Warlords of New York, Title Update 8 will include an RPG overhaul, allowing players to read and manage their gear inventory more easily.
The UI screen will be updated to always show the roll ranges for each stat on a piece of gear or weapon.
"The overhaul also includes the return of god rolls, improving readability and helping players make better decisions on the gear's usefulness to their build," reads the announcement.
Additionally, players will see a more streamlined gear recalibration system, with item and stat usefulness indicators, as well as permanent attribute and stat storage at the recalibration station.
The existing Dark Zones in The Division 2 are also being revitalized, returning to a simpler rogue mechanic. The focus is on rewarding "player-to-player interaction," whether fighting or helping another player out.
Seasons, Leagues and Global Events
The expansion will also introduce Seasons, which area three-month-long themed endgame event. Each will feature a new main target and his network to track down and each with their own stories and unique rewards. The first season begins one week after the release expansion.
Leagues are a series of challenges for players with opportunities to unlock rewards based on the ability to complete challenges. Players will also see the return of Global Events where a global modifier is applied and rewards will be doled out for completing specific tasks.
Finally, during each season, players will grow their Season level to unlock various rewards by participating in seasonal activities or just by playing the game. Players interested in collecting these additional rewards will need to pick up theSeason Pass.
The original story follows.
The Division 2 Warlords of New York Expansion Leaks
As is traditional for seemingly all Ubisoft games, a ton of information on the new Division 2 Warlords of New York expansion leaked early.
As part of the expansion, The Division 2's endgame is being reworked to include new specializations, as well as a higher level cap of 40.
Spotted by HandsomeRalph and gustavonerdz on Reddit and the Division 2 community Discord, and posted by Hurinzor, this first piece of Year 2 DLC for The Division 2 will be sold separately to the Year 1 Pass and release on March 3, 2020.
Further details were gleaned from an Xbox API scrubber, which sifts through data uploaded to the Xbox store, revealing a product description for the expansion, as well as an extra "Tactical Response Pack" which includes a level 40 weapon and outfit.
It looks like the Tactical Response Pack is free with the DLC if you order before April 3.
The leaked product description, found by unknownmercenary, is as follows:
"New York is under threat. Aaron Keener, a former Division Agent turned rogue, has taken control of Lower Manhattan, backed by four devoted and highly skilled lieutenants. Trained by The Division but disavowing its ideals, they are now the highest authority in town and the most formidable force the Agents have ever faced.
"Play in single-player or online co-op:"
A gripping new story, hunting down your nemesis
A level 30 boost, allowing you to jump right into the Warlords of New York campaign
A new open world in New York
A revamped progression system with a level cap increased to 40
New tactical options: exotics, gears, and skills
An extended endgame, including thematic three-month seasons Tom Clancy's The Division®️ 2 Warlords of New York is a narrative expansion to Tom Clancy's The Division 2 and requires the base game to be accessed.
And as is also traditional with all Ubisoft games, the API scrubber pulled up a product description for an "Ultimate Edition" of the Warlords of New York DLC.
This is said to include:
The base game
The Warlords of New York expansion
A level 30 boost, allowing you to jump right into the Warlords of New York campaign
The instant unlock of all 6 endgame specializations
8 exclusive Classified assignments missions
The Battleworn secret service pack
The First Responder pack
The Elite Agent pack
1 exclusive emote
1 exclusive outfit
If you were waiting for an expansion to buy The Division 2 then the Ultimate Edition might be your best bet for some value, seeing as the base game was only just on sale by 85%.
This new drop doesn't mention The Division 2's second raid which was delayed to 2020 late last year.
If you're still wading through the main game, you can check out all of our guides for The Division 2, here.