Divinity: Original Sin 2's relationship and Shapeshifting Mask stretch goals met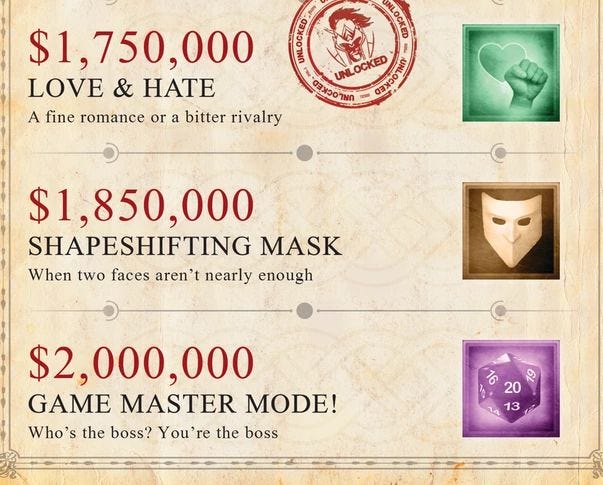 With 21 hours left on the Kickstarter clock as of press time, Divinity: Original Sin 2 has met two more stretch goals with one left on the list.
This means players will now be able to form a "fine romance or bitter rivalry" in the game and wear a Shapeshifting Mask.
The Love & Hate stretch goal provides players with the ability to form dynamic relationships, and the mask provides the ability to assume different roles such as turning into a lizard and opening up new styles of play.
To celebrate the Kickstarter coming to a close, Larian Studios is hosting a Twitchathon as they push toward the final stretch goal which is Game Master mode.
The live event features a look at the Strategist Mode, modding tools and more.
Also, GOG.com and the developers have announced a "community brainstorming session." GOG.com pledged $10,000 to the Kickstarter campaign and wants the fans to help create a memorable character to be featured in the game. You can learn more about how to submit your ideas through the link.
Last week, Larian Studios announced Obsidian entertainment co-founder Chris Avellone would be helping the developers help bring the characters of Divinity: Original Sin 2 to life.
The project was launched on Kickstarter August 26 and met its $500,000 development goal within 12 hours.
It is in development for PC in English and subtitles will be made available in German, French, and Russian.