Disney acquires casual developer Playdom for $563.2 million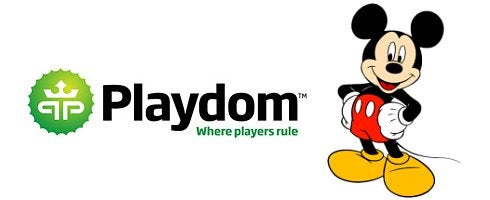 Disney announced today it has acquired the online social gaming company Playdom Inc. for $563.2 million.
Playdom should sound familiar to you if you are one of the 42 million active players each month logging into titles like Social City, Sorority Life, Market Street and Bola.
The company should also sound familiar to you if you ever read news regarding EA, as its former COO John Pleasants joined the social games developer as its new CEO in June last year.
Disney said in the press release the acquisition is part of its plan to "strengthen its already-robust digital gaming portfolio, acquire a first-rate management team and provide consumers new ways to interact with the company on popular social networks like Facebook and MySpace".
"We are at the start of a once-in-a-generation opportunity to transform the way people of all ages play games with their friends across devices, platforms and geographical boundaries," said John Pleasants. "Disney is an incredibly forward-thinking company that shares our vision and is the ideal partner to further our mission to bring great entertainment to people around the world."
Playdom, which has 15 game development studios, will remain headquartered in Mountain View, California, with Pleasants becoming executive vice president of the Disney Interactive Media Group and general manager of Playdom.
The transaction is expected to close by the end of Disney's 2010 fiscal year.